October 13, 2023 by
Beth Sitzler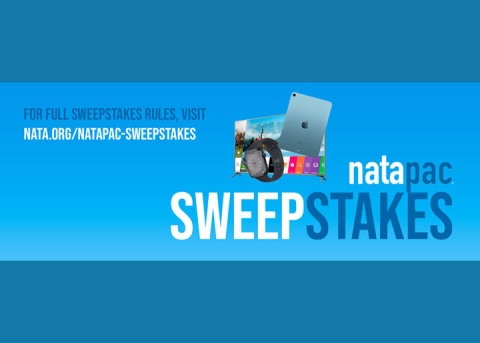 The NATA Political Action Committee (NATAPAC) would like to thank everyone who participated in the 2023 NATAPAC Sweepstakes Sept. 11-30. Through your contributions, $10,140 was raised for NATAPAC. The winners of the 2023 sweepstakes are:
Roger Kalisiak, AT Ret. – Apple iPad Air
Mathew Golden, MSAT, LAT, ATC – LG 70-inch 4K Smart TV
Carley Parkinson, MBA, LAT, ATC – Apple iPad Air
Established in 2005, NATAPAC works on behalf of all athletic trainers to enhance health care for both athletic trainers and those who receive care. NATAPAC will work to effect change by supporting federal candidates for public office who will work on issues of value to certified athletic trainers and help strengthen the profession.
NATAPAC is a federal political action committee that provides campaign contributions to approved federal candidates on behalf of NATA. NATAPAC will give primarily to candidates for the U.S. Senate or House of Representatives. It is a nonpartisan group, is a separately incorporated organization, and is governed by the NATAPAC Board of Directors. For more information on NATAPAC, visit the NATAPAC website.