November 8, 2019 by
Beth Sitzler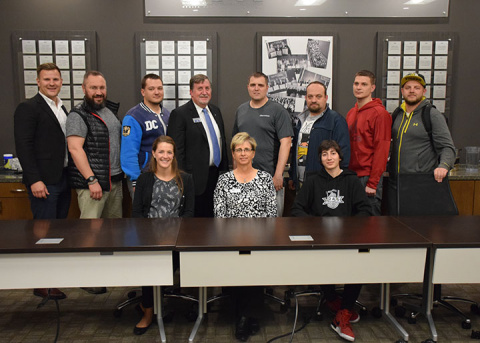 On Thursday, NATA hosted sports management professionals from the Grassroots Sports Management initiative, a Project for Russia. Board member and District Six Director Chris Hall, MA, ATC, LAT, and Hall of Fame and former District Six Director Kathy Dieringer, EdD, ATC, LAT, represented NATA; along with Kathryn LaLonde, MS, ATC, representing the NATA Research & Education Foundation.
The meeting was requested by the International Visitor Leadership Program, under the U.S. Department of State, and was part of a weeklong educational tour in Dallas-Fort Worth, fueled by Russia's adoption and interest in American football. NATA representatives discussed research and education advancement related to concussions as well as how the American medical community has addressed recent concerns related to this injury. Key points included:
The role ATs play in concussion management and why they are vital
The most common injuries in American sports and how they're addressed
The role ATs play in injury prevention
How the NATA Foundation supports the advancement of research for sports safety
In addition to NATA, they also met with other leaders in youth sports, including the Y and the City of Dallas Park and Recreation. Next week, they have opportunities scheduled to explore American football at the professional level.
While American football in Russia is in its infancy, and slightly taboo due to concussions, they hope to adopt learnings to keep their athletes safely in the game, and to increase the appetite for the sport.