February 4, 2021 by
Beth Sitzler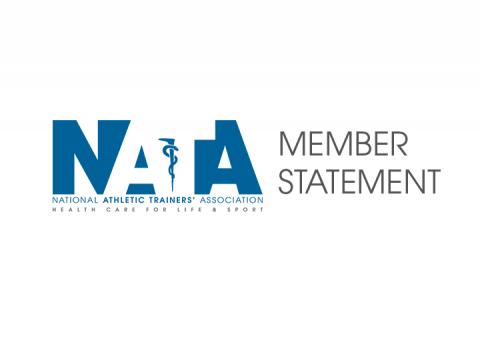 APTA, NATA Update.mp4 from National Athletic Trainers' Assn on Vimeo.
Update: Watch the above video of APTA President Sharon Dunn, PT, PhD, and NATA President Tory Lindley, MA, ATC, discussing the recently released joint policy principles.
The American Physical Therapy Association (APTA) and the National Athletic Trainers' Association (NATA) took another major step in working together to advance patient care and population health. These efforts began with a Joint Statement released December 19, 2018 that called for collaboration around legislative efforts, public relations initiatives, and inter-professional practice, among other areas.
Today, APTA and NATA are proud to release a set of policy principles to advance public health and better meet the needs of their patients. The Joint Policy Principles document demonstrates shared language and understanding in support of optimal patient care. This work is the culmination of many collaborative discussions and affirms APTA and NATA's concerted commitment to public health and patient care.
"NATA is proud of our efforts and our pledge to work collaboratively with APTA. The collective approach to developing the joint policy principles exemplifies our commitment to patient access and care. We look forward to our next innovative efforts," said NATA President Tory Lindley, MA, ATC.
"APTA appreciates the collaboration with NATA on developing these joint policy principles," said APTA President Sharon Dunn, PT, PhD. "We believe these principles will assist the two professions in our collaborative efforts to meet the overwhelming societal need for better health through exercise and physical activity."