June 20, 2018 by
Beth Sitzler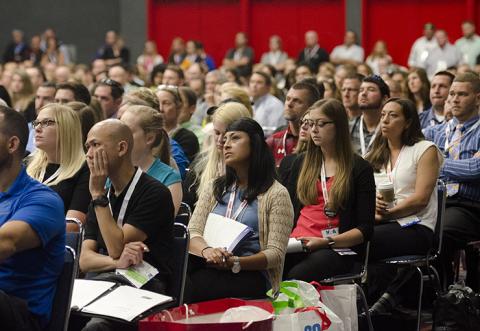 The NATA convention is only a few days away, so now is the time to finalize your schedule and double check your packing list. Whether it's registration hours or convention attire, NATA has compiled a list of those "don't forget" details to help you navigate NATA 2018 with ease. We look forward to seeing you at the 69th NATA Clinical Symposia & AT Expo June 26-29 in New Orleans.
ONSITE REGISTRATION/CUSTOMER SERVICE HOURS
Morial Convention Center, Hall B
7 a.m. – 7 p.m. Tuesday, June 26              
6:30 a.m. – 4:30 p.m. Wednesday, June 27                        
6:45 a.m. – 5:30 p.m. Thursday, June 28                
6:45 a.m. – 1 p.m. Friday, June 29                                  
To expedite the onsite registration process, print and bring your barcoded confirmation email to the meeting. Have your photo ID ready and proceed to the Express Registration counter to scan your barcode and pick up your badge and other registration materials. For more information, visit the registration section of the convention website.
NEW EXHIBITORS AT THE AT EXPO
New exhibitors have been added since the 2018 Convention Guide went to print. For the most current exhibitor list, check the app. You can find the 2018 convention app in the App Store or Google Play by searching for "NATA Events," or at app.core-apps.com/nata2018.
NATA CONNECT
NATA Connect, located in Hall B of the Morial Convention Center, has everything you need to link up with your peers while at convention. From Member Services and professional lounges to the NATAGEAR Store and the NATA Foundation Booth, it can all be found in the NATA Connect. The NATA Connect is also the location of this year's AT Expo, which will feature more than 325 exhibiting companies. For more information, visit the NATA Connect section of the convention website.
RIBBONS
Most convention ribbons can be picked up at the Ribbon Bar near the registration area in Hall B.
MOTHER'S ROOM
Keys and location information for the Mother's Room can be found at the Member Services counter at Registration in Morial Convention Center, Hall B.
CONVENTION ATTIRE
We strongly encourage participants to dress in a manner befitting professionals while attending educational events and exhibits. Business casual – shirts, slacks, skirts and blouses (no jeans or shorts) – is the recommended attire. Learning Lab participants should change into lab attire for the Learning Lab and return to business casual afterward. Read more in the tip section of the convention website.
YOUR POST-CONVENTION CHECKLIST
After you've returned home, don't forget to complete these post-convention action items:
Speaker Evaluations: Please take the time to complete the daily speaker evaluations for the events you attended. Your feedback is important to us! Note: Completing the assessment for EBP events is required to receive EBP CEUs.
Post-Convention Survey: This survey will be launched one week after convention. Respondents can enter-to-win one of several great prizes!
CEU Certificate: In line with BOC requirements, NATA will provide CEU certificates post-event. Approximately one month after convention ends, an email will be sent to all eligible registrants with confirmed attendance with instructions on how to access and print their CEU certificate.