May 18, 2022 by
Beth Sitzler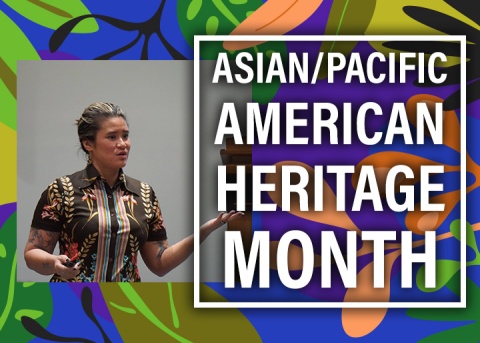 In honor of Asian/Pacific American Heritage Month, the NATA Now blog will highlight some of our Asian American and Pacific Islander leaders at the state, district and national levels throughout May.
Ever since her time as an athletic training student, Janet Lin Craft, MA, LAT, ATC, has volunteered and given back to the profession, serving at the state, district and national levels.
Currently an athletic trainer in the collegiate setting, Craft began her volunteerism as the graduate representative on the NATA Ethnic Diversity Advisory Committee.  
Today, Craft serves as the Georgia Athletic Trainers' Association Ethnic Diversity Committee chair, Southeast Athletic Trainers' Association Career Advancement Committee chair and NATA Career Advancement Committee District Nine representative.
Below, Craft shares insight into how she found her place in athletic training as a clinician and a young professional and why it's important to be involved, even in the smallest ways.
What drew you to the athletic training profession?
I was lost after getting my GED and dropping out of high school after my sophomore year. At my junior college, the possibilities were vast, and I had an interest in working in sports. Jose Bonilla, ATC, was the head athletic trainer at City College of San Francisco and told me to come and shadow him. After that first day, I was hooked. The interactions with patients, the athletic training facility being the center of activity and the way Jose was able to work, interact and influence students around him using a medical foundation while also being an active listener for his patients. I knew this is what I wanted to become and be for others.
How did you get involved with giving back to the profession and why?
I was first introduced to the NATA EDAC at the NATA convention in Philadelphia in 2010. At the EDAC Town Hall & Social, it was announced that they were looking for a graduate representative. When I was eligible for the grad position, I applied and was accepted. It was a great opportunity to learn and network with so many athletic trainers.
Tell us about your current role on the Career Advancement Committee and what you hope to accomplish in this role.
My current role is the SEATA Career Advancement Committee chair. With the committee being first introduced in 2021, our goals have been to explain the purpose of the committee and the reason for Young Professionals' Committee change. SEATA YPC had a program called "Leadership Enhancement and Development Series" and CAC inherited the program.
Why is leadership and service important to you?
I don't think so much of leadership per se; I think about involvement. I think about being there for the conversations that might lead to bigger decisions. I can only speak my truth; therefore, my voice comes from the lost 18-year-old trying to navigate how to get into an athletic training program, for the undergrad student who was learning about all the strategic partners, for the grad student who was overwhelmed with life choices when graduation was nearing, for the early professional who was still trying to find her firmness on decisions and now, the career advancement group that is dealing with work-life balance, career satisfaction, professional retention and career growth. It's important to contribute to the conversation based on your own experiences and those around you.
How does representation, especially in leadership, impact the profession?
As I mentioned before, we all carry different upbringings, experiences and backgrounds; the more voices, the better outcome for everyone. Do I think a first-generation American from San Francisco who dropped out of high school, is currently 10 years in the profession, living in the South and serving on committees is vital or impactful to the profession? Probably not, but it might be. And it is that "might" that drives me to continue to volunteer and be involved.