April 13, 2022 by
Beth Sitzler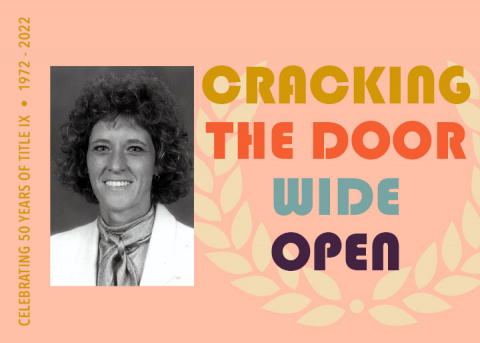 In 2022, NATA is celebrating the 50th anniversary of Title IX, which went into effect June 23, 1972. Starting during Women's History Month in March leading up to the 73rd NATA Clinical Symposia & AT Expo in June, the NATA Now blog will highlight various legends of the profession and outline the impact Title IX had on them, their careers and the overall athletic training profession.
Sue Hillman, AT Ret., a certified athletic trainer in District Eleven and Seven, has had the unique experiences of a female athletic trainer before and after Title IX was signed into law June 23, 1972. Below, Hillman shares a few of her memories spanning from her days as an athletic trainer in the post-Title IX era through her continued efforts to promote equity and diversity within the profession.
In the Beginning
Although I started my career at Purdue University in West Lafayette, Indiana, I spent most of my 40 years as an athletic trainer in Arizona. 
My educational genealogy began as a student athletic trainer under Purdue legends Pinky Newell and Denny Miller. Following graduation, I moved to Tucson only to return to Purdue after finishing my master's degree in athletic training. The motivation for my return to Purdue was to become the women's head athletic trainer.
Anyone that knows Pinky knows that he was strong on pushing the boundaries of education. Pinky earned his physical therapy degree at Stanford University, and urged me to follow in his footsteps, which I enthusiastically did. I received a master's degree in physical therapy at Stanford and promptly moved back to Tucson to become the associate head athletic trainer along with Warren Lee at the University of Arizona.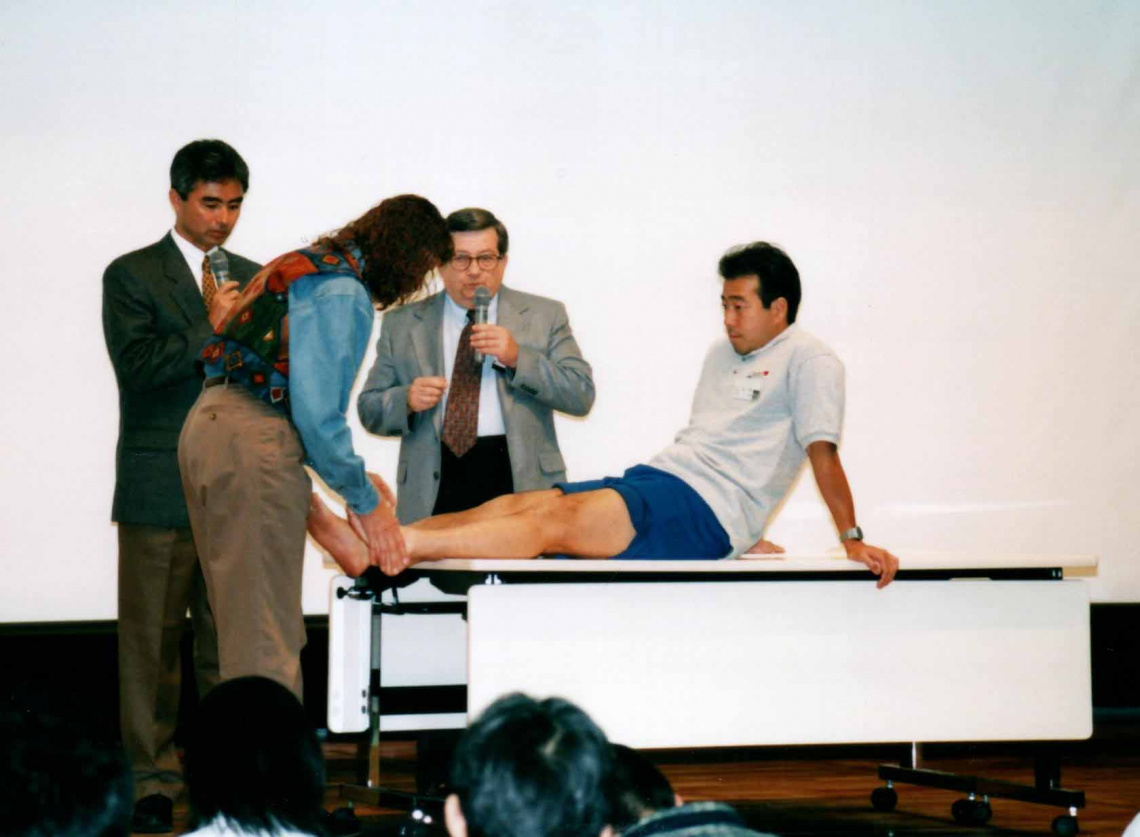 Title IX's Impact at Power 5 Universities and Beyond
Back at Purdue circa 1977-78, Title IX affected my role as an athletic trainer. I was asked to assist in preparing the men's football team for practices. As a woman, the opportunity to work with a NCAA Division I men's football team was a rarity and special, but in reality, it handicapped my female student athletic trainers since I wasn't there to directly supervise them. The solution was to ask if my students could also come and help. Title IX opened that door and subsequently led to Purdue's co-educational athletic training program.
Title IX struck again when I returned to University of Arizona in 1981. The university and the athletic director for women, Dr. Mary Roby, in the spirit of Title IX, decided to combine the men's and women's athletic training facilities into one co-ed training facility. It was then that she gave me the choice to retain my title as head athletic trainer for women or take on the moniker of associate head athletic trainer.
Both at Purdue and Arizona, Title IX allowed the woman to share in much better facilities. We went from small, ill-equipped work spaces to the spacious, better-furnished areas the men enjoyed.
As a retired female athletic trainer, I have enjoyed seeing the makeup of NATA move to a majority of women. With that said, women have moved into working in the male-dominated pro sports world, such as the NBA, NFL, MLB and NHL. Although Title IX may have partly added to genesis of gender equality, the fact is that these women have shown a responsibility of professional excellence and will continue to do so not only for themselves, but for all other women wishing to pursue a career in professional athletics.
In retrospect, Title IX moved slowly, but in my mind that was not a bad thing. The types of changes we were asking for are the types of changes that build resentment and in some cases acrimony. Although the world needed Title IX, the world was not ready for Title IX. I did not have a direct role in the movement, but I was in the right spot at the right time to capitalize on the things it brought to the underserved female athlete.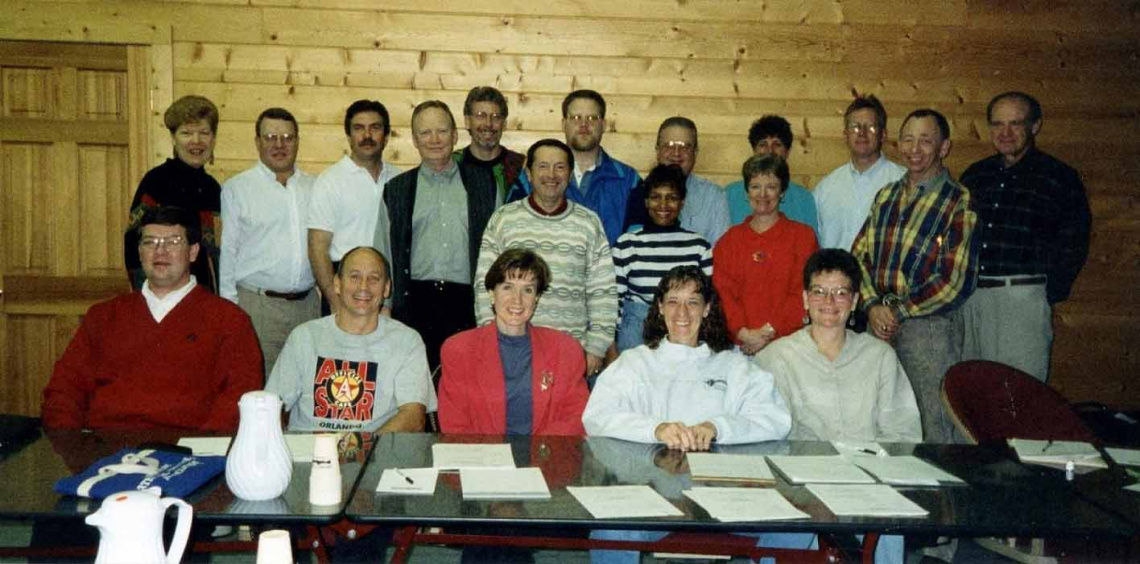 NATA and Title IX Impacts
Athletic training began with Pinky Newell et al some 70 years ago. There were no female athletic trainers organizing NATA at the time. Women broke into the athletic training facility, the governance of NATA and pro sports at a slow rate. We knew that every woman in a new position in NATA was being judged, evaluated and spoken about by the men in the profession. We were under the magnifying glass and needed to be consistent and professional. There was very little margin for error. I learned early on that when a woman moved into a position traditionally occupied by a man there was added scrutiny that came with the territory. Respect did not come to us automatically; it had to be earned.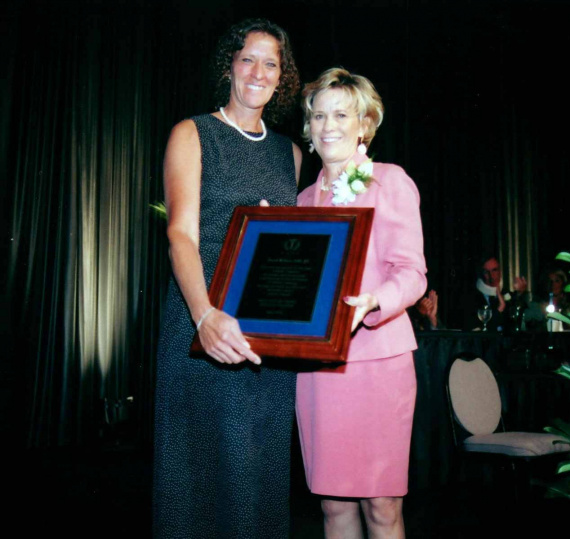 More Work to Be Done
I was fortunate at Arizona that my administrators were in compliance with Title IX, but when the opportunity to make change presented itself, I accepted the challenge. I became the head athletic trainer for the University of Arizona in 1982.
Title IX may have opened the door, but was it really open or was it just cracked? Are women satisfied with having an associate designation? I'm not sure what the answer is, but I do know what the solution is. There are anecdotal reports of male athletes responding to the care of a female athletic trainer over her male counterpart. Assuming this is true, the answer is in perseverance of diversity. I believe there is much to be gained by having men and women working together in a common area for a common goal. There is strength in the commingling of people's ideas and ideals regardless of gender, race, religion, ethnicity or sexual orientation. It's taken 50 years, but I believe with perseverance of diversity, the future is bright.
Read Sue Hillman's full memoir, written by Hillman and Gary Vitti, AT Ret., during the 73rd NATA Clinical Symposia & AT Expo June 28-July 1 in Philadelphia.