October 19, 2020 by
Beth Sitzler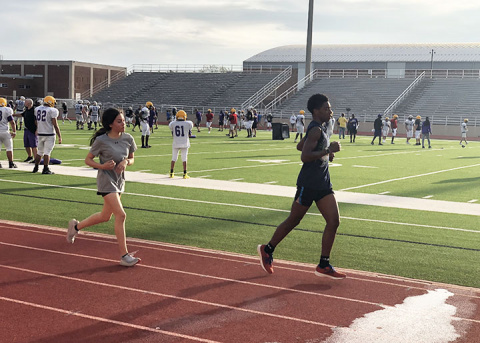 This week is National Youth Sport Specialization Awareness Week. NATA has dedicated the third full week of October to youth sport specialization awareness to help reduce the risk of injury related to sport specialization and keep athletes safe and healthy.
Even in the midst of a global pandemic, many youth athletes remain dedicated to playing the sports they love. At first glance, this seems like a good thing, but many youth athletes and sport families are unknowingly jeopardizing the child's health and safety by specializing in one sport too early. The COVID-19 pandemic has caused unique challenges and obstacles for safe sports participation this year that even affect youth sport specialization.
Oct. 19-23, NATA and At Your Own Risk will unpack what youth sport specialization is, what the risks are, best practices for youth sport participation, equity issues and access to sports participation during this time and how detraining due to the pandemic may increase the risk of injury as youth athletes return to play.
In addition, athletic trainers can download and share the Youth Sport Specialization Safety Recommendations infographic with members of their community. These health-focused recommendations to reduce the risk of injury due to youth sport specialization were endorsed by the Professional Football Athletic Trainers' Society, Professional Hockey Athletic Training Society, Professional Soccer Athletic Trainers' Society, National Basketball Athletic Trainers' Association, Professional Baseball Athletic Trainers' Society and the NATA Intercollegiate Council for Sports Medicine. The infographic includes the following recommendations, all aimed at addressing the health and well-being of adolescent and young athletes:
1. Delay specializing in a single sport for as long as possible: Sport specialization is often described as participating and/or training for a single sport year-round. Adolescent and young athletes should strive to participate, or sample, a variety of sports. This recommendation supports general physical fitness, athleticism and reduces injury risk in athletes.
2. One team at a time: Adolescent and young athletes should participate in one organized sport per season. Many adolescent and young athletes participate or train year-round in a single sport, while simultaneously competing in other organized sports. Total volume of organized sport participation per season is an important risk factor for injury.
3. Less than eight months per year: Adolescent and young athletes should not play a single sport more than eight months per year.
4. No more hours/week than age in years: Adolescent and young athletes should not participate in organized sport and/or activity more hours per week than their age (i.e., a 12-year-old athlete should not participate in more than 12 hours per week of organized sport).
5. Two days of rest per week: Adolescent and young athletes should have a minimum of two days off per week from organized training and competition. Athletes should not participate in other organized team sports, competitions and/or training on rest and recovery days.
6. Rest and recovery time from organized sport participation: Adolescent and young athletes should spend time away from organized sport and/or activity at the end of each competitive season. This allows for both physical and mental recovery, promotes health and well-being and minimizes injury risk and burnout/dropout.
Stay up to date throughout the week by following At Your Own Risk's Facebook page.