December 10, 2015 by
Todd Christman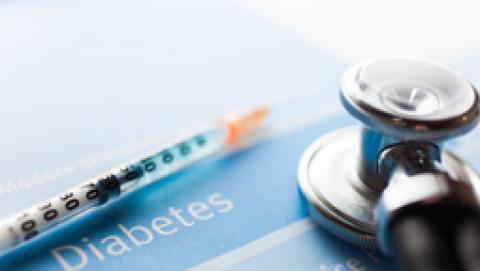 By Jessica Daniels, MS, ATC

In order to give you the exciting overview of my current position, you should probably know a little bit about my career path. It's quite the journey! Coming into the field of athletic training, I was highly energized to pursue my goal as a college athletic trainer. I had done a number of rotations as a non-traditional student, and I felt I had a good idea of what was out in "the real world". I can easily call myself the determined, over-eager nerd that was driven to succeed. After graduation I worked at a few universities, each with valuable lessons and relationships that will always mean something to me. The college setting was highly demanding (just as any other setting), and I found the commitment required a 24/7 dedication. It wasn't something that was "turned off" once I got home for the day. That isn't a complaint—it was just the level of service I aimed to provide.

After a few years I was fortunate enough to come upon an opportunity at a high school in Texas. I had heard great things about working in this setting, especially in the Lone Star state. Looking back on my time there, I really had a good gig. I worked alongside two other athletic trainers, I taught two classes, learned to teach junior high tennis, and assisted in working with the junior and senior high athletes. The hours could easily add up, but it wasn't quite the same as the college positions I had held. I then reached a point where I found myself at a crossroads and had to contemplate moving closer to help my family. I never saw myself as a gal that needed to live near my family, but perspectives changed, and it became evident that funny conversations and supportive text messages would not suffice. With that said, I made the move (without regret) and accepted a position working as a DME (Durable Medical Equipment) Coordinator. One obvious question would probably be why would you take this job as an athletic trainer? That's a valid point, but the more I thought about it, there seemed to be some great perks to this job.

My work schedule is set to be traditional work hours Monday through Friday, with the exception of picking up extra events for additional pay. Each day I come into work, gather paperwork from the previous day's brace orders, and begin my daily routine. I scan and dispense the inventory that was used into our online program, and items that need to be re-ordered for the office are then purchased. From there, I unpack all of the new shipments that have arrived, and I check to make sure each physician pod is properly stocked with the products we supply. This practice usually takes up the first hour of my day. After completing those duties, I am able to dedicate my time working with the physician clinics that operate throughout the day. Each pod is staffed with medical assistants and an athletic trainer who works with the physician, and we work together to make sure the patients' needs are met. Interestingly enough, I find myself working alongside many other athletic trainers, those who work alongside the doctor and those that assist in the physical therapy clinic. Together, we cover a dynamic range of functions within the facility.

Throughout the day I will get a number of calls requesting that I fit and educate a patient about a particular surgical brace and how that brace will assist them as their body is healing. In other moments, I can be seen fitting patients with braces commonly seen in traditional athletic training settings (ankle braces, hinged knee braces, tennis elbow straps, etc). My job allows me to work with all age groups, and I can honestly say every day brings a new surprise. One of the fun challenges I encounter is to research the best brace for the given scenario, because honestly, every person is different. What works best for one patient/athlete might not fit the same way on someone else. I still get to clinically problem solve, and the victories are still meaningful when you see someone celebrate as try on a brace and say, "Wow, that feels better!" There are days when I miss the interaction I had with my teams. It would be silly to say that I have the same type of relationship that forms when you work with athletes throughout a season or a career. That said, I do feel like I've joined part of a team here in the clinic, and I still find fulfillment in helping people—even if it's in a slightly different setting. I might not be standing on a sideline these days, but you can still find me aiming to provide the best level of care for my patient/athlete.

For more information, contact Jessica at jdaniels0@mercy.com.