September 26, 2016 by
Todd Christman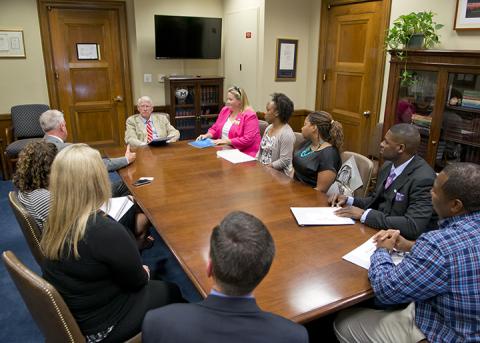 The Standard Occupational Classification (SOC) system is utilized by Federal statistical agencies to classify workers into occupational categories for the purpose of collecting, calculating, or disseminating data. The SOC differs from the Occupational Outlook Handbook, which provides information on duties, education and training, pay, and outlook for hundreds of occupations. The SOC was established in 1994 by the Office of Management and Budget (OMB) and it has been revised twice, in 2000 and 2010, by the inter-agency SOC Revision Policy Commission (SOCPC). In 2012, preparations began for another revision process to produce a 2018 SOC. The accurate defining and grouping of athletic trainers (ATs) under the SOC system is important not only because of the labor research it informs, but also because of the influence that the SOC definition and grouping may have on hiring, salary, and other employment decisions for ATs.
In 2014, NATA provided comments to the Office of Management and Budget (OMB) on the proposed revisions to the Standard Occupational Classification (SOC), encouraging them to reclassify athletic trainers under a category that better reflects their education, licensure and credentialing, training, and practice setting. On July 22, 2016, OMB unveiled proposed changes to the 2018 SOC and did not adopt NATA's recommended changes. The NATA staff has provided written comments to OMB and is engaging key Members of Congress and other stakeholders, encouraging the Agency to reconsider their position on this issue. Read an updated fact sheet on the Bureau of Labor Statistics' Standard Occupational Classification for athletic trainers. You can also read the official NATA comment letter that was submitted to the Standard Occupational Classification Policy Committee. 
Progress continues to be made on the Senate version of the Sports Medicine Licensure Clarity Act (S. 689). Last week alone, we gained 4 new co-sponsors for the bill. You can find the current list of co-sponsors and how you can help at the NATA Legislative Alert Center.