February 5, 2018 by
Todd Christman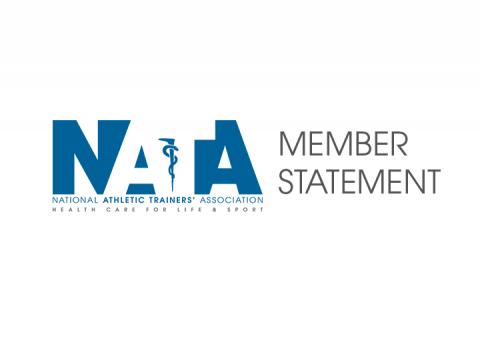 A recent high profile sexual abuse and misconduct case in athletics and a subsequent bill that details new reporting requirements, passed in both the U.S. House and Senate, have prompted many organizations to take action to help protect others from these types of horrific and unconscionable actions.
  
The National Athletic Trainers' Association (NATA) Code of Ethics includes principles for our 45,000 members to encourage appropriate relationships and the safety of all patients. Our NATA Committee on Professional Ethics (COPE) investigates ethical violations reported through a confidential process and administers sanctions, up to and including termination of membership, for any member who violates our Code of Ethics (see codes 1.2, 2.3 and 4.1 regarding client/patient protection).

All athletic trainers (ATs) should be empowered to report inappropriate – including suspicious – behavior at any level. ATs should follow the NATA Code of Ethics and their workplace policies to protect their patients in accordance with state and federal law. ATs are also empowered and encouraged to report, document their report, and to advance the report directly to the local authorities if necessary.

To support members in these efforts, NATA's board of directors has commissioned NATA COPE and the NATA Professional Responsibility in Athletic Training Committee (PRAT) to develop a sexual abuse education program and related resources. These tools will help ATs recognize signs of abuse, minimize the risks to patients and equip athletic trainers with additional resources about handling and reporting sexual misconduct and abuse. The education program is scheduled to launch this spring.

The NATA Code of Ethics is available for review at: https://www.nata.org/membership/about-membership/member-resources/code-of-ethics. NATA members are also encouraged to read and publicize the AT Manifesto, which helps illustrate the AT profession's dedication to patient care and safety. 

NATA commends the survivors who have stepped forward to ensure justice is served and to help prevent future abuse.