August 18, 2017 by
Todd Christman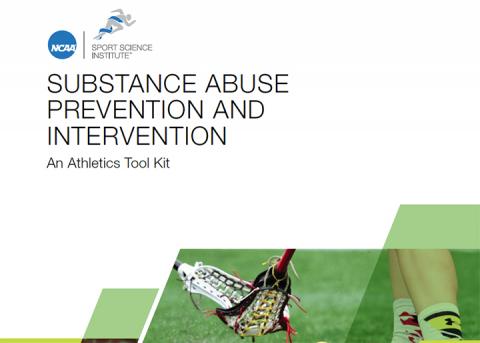 The NCAA Sports Science Institute recently produced "Substance Abuse Prevention and Intervention: An Athletics Tool Kit." This new resource is supported and endorsed by NATA.
According to NCAA, the kit was developed in collaboration with athletics stakeholders and campus substance abuse prevention experts. It provides recommended approaches and evidence-based resources for athletics administrators to address alcohol, marijuana and prescription drug abuse. The tool kit includes checklists and strategies, guided by the latest prevention science and deterrence strategies that support collaboration with campus colleagues and promote healthy choices, fair competition and a positive environment for college athletes.
"At the college level, athletic trainers are on the front lines with these athletes every day and can help recognize the initial warning signs of substance abuse," said NATA President Scott Sailor, EdD, ATC. "We are proud to endorse this toolkit that provides vital resources for our members. Nothing is more important that the safety of student athletes, and having this document as a roadmap for care ensures the right protocols are in place to reduce and manage substance abuse in a safe and effective manner." 
NATA encourages its members to utilize the new resource, which can be downloaded from the NCAA website.
Here are some additional resources related to mental health: 
July 2017 issue of NATA News cover story 
Infographic on suicide awareness 
Mental health blog series (April 19 - May, 27, 2016) 
NCAA Sport Science Institute publication Mind, Body and Sport: Understanding and Supporting Student-Athlete Mental Wellness
NCAA Sport Science Institute Mental Health Best Practices