March 13, 2017 by
Todd Christman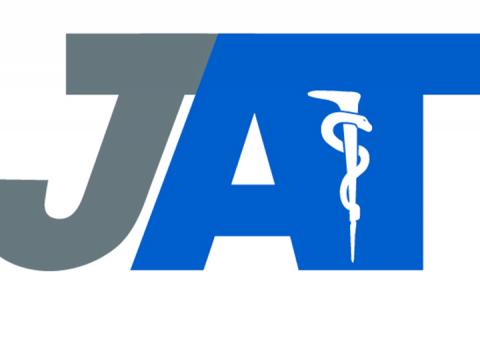 Call for Applications
Editor-in-Chief, Journal of Athletic Training
The Journal of Athletic Training (JAT) Editor-in-Chief (EIC) position becomes available in June 2018. The term of appointment is two years and can be renewed twice, with agreement between the EIC and NATA, for a total of six years of service. The term begins in June 2018. However, the candidate must be able to begin work with the current JAT EIC and Journal Committee (JC) starting in June 2017.
Electronic applications are being accepted.
Position Description
The JAT EIC reports directly to the NATA Board of Directors and is responsible for all steps of the publication process. He or she works closely with the Managing Editors, Senior Associate Editors, Associate Editors, and Editorial Board on executing these steps, including establishing the editorial outline; soliciting manuscripts; ensuring a fair, courteous, objective, and timely peer-review process; making final publication decisions; communicating with authors and reviewers; and reviewing and approving final manuscripts for publication. On an ongoing basis, the EIC strives to advance the JAT, increase submissions and readership and enhance efficiency in the review of manuscripts.
The EIC guides the JAT to fulfill its mission and aims. In addition, the EIC also helps to coordinate educational opportunities for authors and reviewers through workshops and other forums.
The JAT EIC also serves as the JC Chair and, in consultation with the Senior Associate and Associate Editors, assembles and manages the Editorial Board. The Senior Associate and Associate Editors and the Athletic Training Education Journal EIC constitute the Journal Committee.
The JAT  is housed in the NATA publications office, which also houses the Athletic Training Education Journal. The EIC is responsible for communication with NATA staff and appointed NATA BOD liaisons.
Travel responsibilities and additional conference call engagement are required of this position. Travel is expected to the NATA Clinical Symposium and to developmental conferences as approved. 
A stipend is paid directly to the EIC. This stipend will go into effect when the incoming EIC officially assumes the role in 2018.
Qualifications
Hold the ATC credential
Comprehensive knowledge of the athletic training profession and a broad and balanced perspective of the field
Thorough understanding of the current challenges in athletic training
Demonstrated strong leadership and mentorship ability
Understanding of NATA strategic initiatives
A strong record of publication in scholarly journals
Evidence of broad knowledge of research design, data analyses and effective reporting of results
Experience making publication decisions
Familiarity with manuscript submission, review, and production processes
Experience building consensus and developing thematic projects and strategic plans
A history of providing constructive manuscript reviews
Experience in serving on editorial board(s) and/or as a journal editor
Excellent writing, editing, and communication skills
Familiarity with (or willingness to learn) American Medical Association style
A record of meeting deadlines
Strong computer skills
Have an NPI number
Timetable
April 10, 2017: Electronic applications due
April 2017: Finalists interviewed
May 2017: BOD approval and notification
June 2017: Incoming EIC begins shadowing current EIC
June 2018: Incoming EIC assumes position
Application Process
Interested individuals should submit the following documents electronically by April 10, 2017:

Cover letter summarizing relevant experience, qualifications and rationale for interest in the EIC position
Curriculum vita
Statement to address the following areas (1500-word limit):

The role of the JAT in promoting research and education in athletic training
Primary challenges facing the JAT and how those should be addressed

 Commitment letter from university/dean of applicant's school indicating support for the applicant to serve in the role of EIC.
Send the electronic application to anitaj@nata.org. Subject line should say: JAT Editor-in-Chief Search.
Direct questions about the search process to: anitaj@nata.org, 972-532-8852.
Direct questions about the position to: JAT Editor-in-Chief Craig Denegar, PhD, ATC, PT, FNATA, craig.denegar@uconn.edu, (860) 486-0052.