April 20, 2016 by
Todd Christman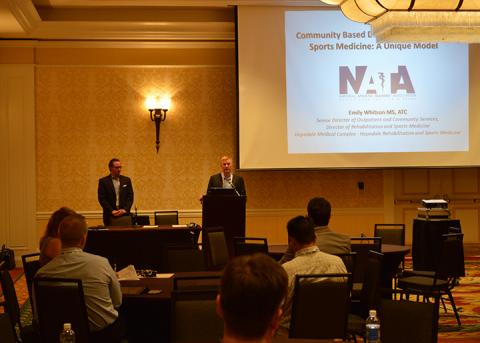 The Committee on Practice Advancement (COPA) is looking for individuals who are leaders in the field of administration to present a 15-20 minute message during the Healthcare Administrators' Forum at the 67th Clinical Symposia & AT Expo on Thursday, June 23 from 9 a.m.-12 p.m.
We are specifically interested in the following topics:
Physician clinic and/or physician group administration
Integrated delivery systems
Changing environment of health care
Branding
Inter-professional education
The presentation should be one that is relevant throughout different healthcare systems and clinics across the country and should provide insight on how to overcome the obstacles that many ATs face while working in administration. If you are interested in presenting, please email Britni Adams for the proposal submission form. Abstracts must be submitted by COB Monday, May 16.
*The 2016 HCA Forum will not be CE eligible, but this is an option we are looking into for the future.
*Unfortunately, we are unable to offer an honorarium or expense reimbursement to selected speakers.