August 15, 2018 by
Todd Christman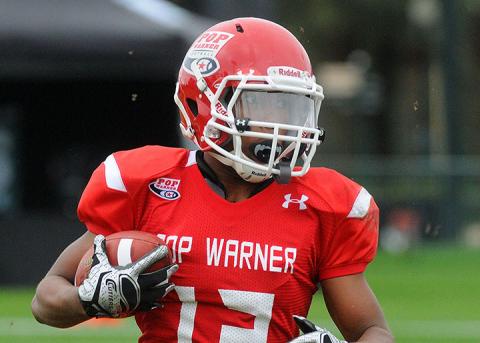 Pop Warner Little Scholars, the nation's oldest youth football, cheer and dance organization and Go4Ellis, an online platform that connects athletic trainers with sports event operators, announced a partnership for the 2018 season. Kicking off with a pilot program in Pennsylvania and Florida, the partnership is designed to increase the percentage of Pop Warner practices and games that have licensed athletic trainers on-site to tend to young athletes.  
NATA is proud to support the partnership between Go4Ellis and Pop Warner Little Scholars. This initiative exposes parents and young athletes to athletic trainers at an early age. It reinforces NATA's longstanding commitment to improving the safety of youth sports while providing more employment opportunities for athletic trainers. Currently, Go4Ellis is open in the following 10 states: Colorado, Connecticut, Delaware, Florida, Massachusetts, New Hampshire, New Jersey, New York, Pennsylvania and Rhode Island.
NATA President Tory Lindley, MS, ATC, wrote this letter in response to news of the Pop Warner/Go4Ellis partnership:
---
---
How to Support
If your state is currently not listed, sign up with Go4Ellis and help populate your state with ATs who are willing and able to work in the per diem space. Go4Ellis needs a viable pool of certified ATs in each state to handle the requests for coverage. 
If your state is listed, it's still important to sign up with Go4Ellis if you're interested in working in the per diem space. This partnership with Pop Warner is an important first step in providing coverage for a wide variety of youth in sports, but it certainly won't be the last.