June 18, 2014 by
NATA Admin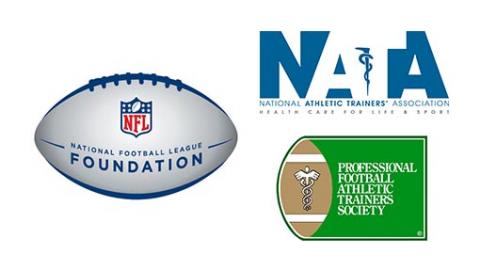 by Michelle Vryhof, MA, ATC, LAT, NATA Athletic Trainer in Residence

The excitement was buzzing at NATA headquarters when President Obama announced that one of the significant planned contributions to youth sport safety was the NFL's program to place more athletic trainers in high schools nationwide. This funding from the NFL to increase medical care for student athletes via athletic trainers and the president's acknowledgement are things that have never happened before. The potential is outstanding, and it has never been a better time to be an athletic trainer!
 
Many of you may be wondering more about this program. How does it work? How can I help? First of all, thank you to all of you who are passionately seeking ways to help schools in need of an AT. Please keep in mind this is the very first year of a nationwide effort to increase athletic training medical care for student athletes in high schools. This first-year pilot program is moving forward in an attempt to be implemented in multiple locations as soon as possible. However, there is plenty of work to be done.
 
NATA, the Professional Football Athletic Trainers' Society and the Korey Stringer Institute are working together to support the NFL's project in any way we can. The NFL Foundation is the initial driver who is working with the league's teams. The program may look different in different areas, and will depend on the initiative of the teams.  It is a matching grant program, which means that an NFL team must commit $25,000 of its own, and then the NFL Foundation will add $25,000 to the team's funds once the team determines its plan. Each NFL team that participates in this project will decide how best to use those funds. Teams that are interested in participating are actively researching the areas near them that are in need and how they will spend the money to reach the most schools and student athletes with athletic trainers. This means that some might fund one or two full-time athletic trainers in schools around them while in other areas a clinic outreach model might be used to supply the higher demand for athletic trainers for multiple schools' events.
 
At this very early stage of the program, there is not a process established that allows specific schools or school systems that are in need to apply for athletic training coverage. The NFL teams are making the decisions of which areas and specific schools will be assisted. However, NATA is serving as a resource and we will provide information about which schools are underserved from our secondary school saturation data. NATA is also committed to using this opportunity for educating and empowering parents, administration and others on improved youth sports safety measures and for advocating the gold standard of medical healthcare provided by a full-time certified athletic trainer. We all hope that success in this pilot program will lead to future years of expansion and even more possibilities!




 
posted by NATA News Managing Editor Jaimie Siegle (jaimies@nata.org)