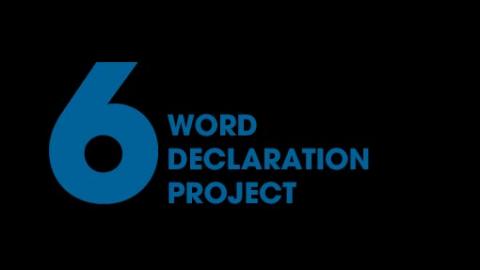 One of our National Athletic Training Month activities was the 6 Word Declaration Project, an initiative where ATs use six words or less to respond to a prompt. The responses are always really clever and interesting. Here are some of our favorites:
Why choose athletic training?
Make a difference in others' lives!
Because I care about athlete safety.
Not a choice; it's a calling.
Provide stellar medical care to athletes
Help athletes achieve their goals safely
What motivates you professionally?
The satisfaction in helping others heal....
Providing the best care possible
Being a servant for other people
The satisfying feeling of helping others!
Where do you see the profession in 10 years?
Athletic trainers in every secondary school
Every athlete having an athletic trainer
Educational reform leading to advanced practice
What does continuing education do for you?
Learn, grow, improve, develop, evolve, build
Grow, learn and make new connections
Empowers me to improve patient care
Strengthens the profession as a whole
Learn to become a better professional
Learning how to fix people...better
Learning opportunities for optimal patient outcomes
Grow professionally, better care for athletes
Helps me learn about current events
Enhances intelligent decisions to save lives.
Keep updated on research and treatments
How do you grow the athletic training profession?
Learn, plan, practice, evaluate, educate, legislate
Advocate, collaborate, educate, repeat
Advocate to treat athletic trainers individually.
Stop settling for poor living wages.
Evidence based practice, patient centered care!
Prior preparation prevents piss poor performance.
Never stop learning and teaching others.
Educate, communicate, learn, leading by example!
Demonstrate your value with data collection.
By educating patients and students
Educate, advocate, be involved, show professionalism
Inspire others doing what you love!
Clinical research targeting patient centered outcomes.
Innovating the art of athlete care.
Educate through blog, social media, speaking
Continue providing quality care to patients.
Professionalism, education, strong work ethic
Study, assess, plan, communicate, promote, encourage
Do you have a six word declaration you'd like to add? Let us know in the comments section!
Posted by Jordan Grantham (jordang@nata.org)