December 15, 2014 by
JordanG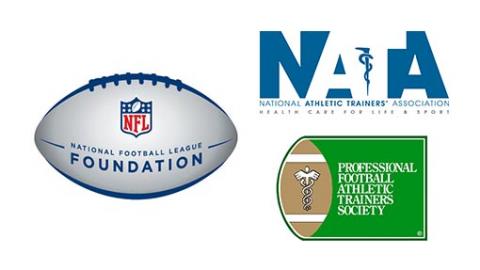 On May 29, 2014, President Barack Obama announced an important new partnership between NATA, the NFL and the Professional Football Athletic Trainers' Society (PFATS) during the White House Healthy Kids and Concussion Summit in Washington, DC.. As part of the collaboration, the NFL Foundation and NFL teams agreed to provide $1 million and NATA added agreed to contribute $125,000 to place ATs in underserved high schools in NFL markets.

The initiative launched in conjunction with the 2014 football season, and so far 16 of the 32 NFL teams have applied or announced intent to apply for the grant program. NATA, PFATS and the NFL are very pleased with the participation to this point and look forward to the expansion of the program during the 2015-16 football season.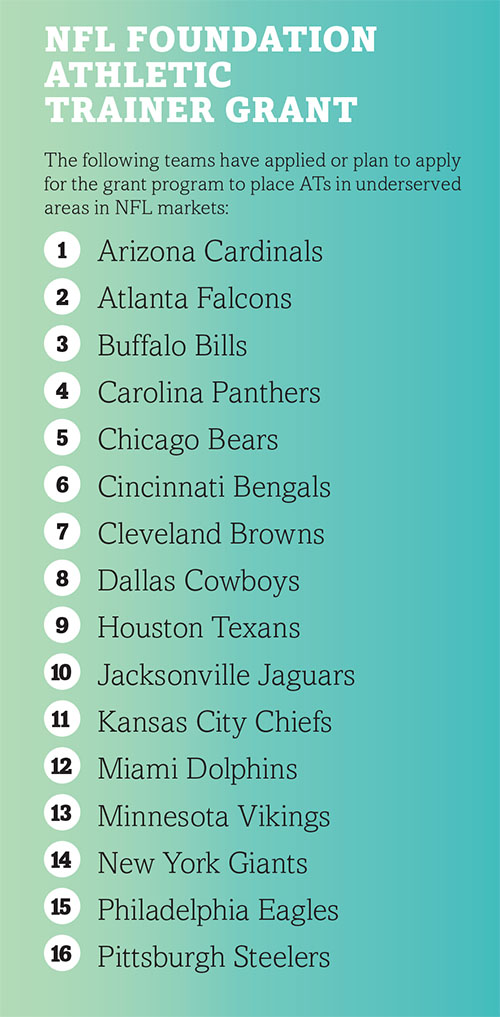 The process of applying for the Athletic Trainer Grant requires each NFL team to independently research their community to identify schools or youth sports programs that are in need of athletic training coverage as well as health care partners in the area. The teams then work with allied health care providers to develop a model for coverage at the identified schools or programs.

NFL teams are using various athletic training models to provide coverage at local schools and youth sports programs. Some teams have chosen to fund full time ATs, while others are funding game coverage for multiple schools in their area. NATA supports this initiative by working with Datalys and the Korey Stringer Institute to provide the information and resources for these programs to be successful. NATA has partnered with Johnson & Johnson and Gatorade to supply the schools with critical hydration and first aid supplies.

Related Reading:
Sports Ilustrated's Peter King wrote about the program in his MMQB column today (scroll down to #5), calling the program "a great effort." King continued: "If you want your child to play high school football, you should be sure a certified athletic trainer is on hand for every game—and if not, you should press to make sure the school gets one on hand."
Read about an AT's role in the NFL draft, featuring Eric Sugarman, MS, ATC, Head AT for the Minnesota Vikings.

Posted by Jordan Grantham (jordanG@nata.org)