April 20, 2015 by
JordanG
As the medical team prepares for the 2015 Boston Marathon today, we are remembering the tragic bombing that shocked our country two years ago. More than 130 athletic trainers and AT students volunteered as part of the medical team for the 2013 race, coordinated by Medical Coordinator Chris Troyanos, ATC. Those ATs and AT students inspired us all with their heroic actions afer the blast, reacting quickly and decisively in the face of extreme danger. As first responders, they ran toward the bomb scene while everyone else was running away.

Boston Marathon Finish Line Physician/AT Coordinator Brian FitzGerald, BSN, ATC, LAT, remembered the moment: "Time almost stood still. You just did what you could to get them out of there."

Within 22 minutes, 97 blast victims were transported from the bomb site, through Medical Tent A, into the backs of waiting ambulances and dispersed to nine different hospitals in the city

If you missed our award-winning article in the NATA News telling the story of the Boston Marathon bombing through the eyes of the onsite athletic trainers, you can read it now by opening this PDf of the original article in the July 2013 NATA News.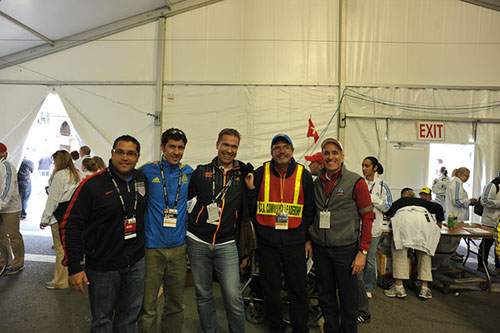 Medical Coordinator Chris Troyanos, ATC, (second from right), posed before the 2013 Boston Marathon with co-medical coordinator Aaron Baggish (second from left) and the medical directors for the races in Chicago, Houston and Minneapolis. Photo by Mickey Goldin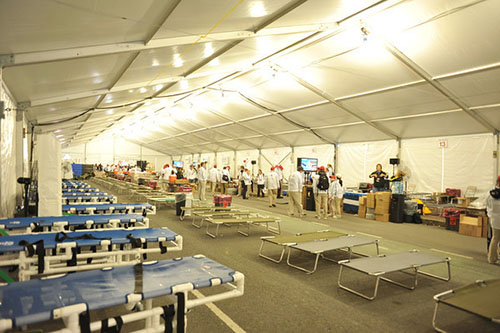 Athletic trainers checked in at Medical Tent A prior to the 2013 Boston Marathon. Hours later, this is where the victims of the bombing were initially treated before being transported to hospitals across Boston. Photo by Mickey Goldin


The heroic Boston Marathon athletic trainers were honored during an emotional ceremony during NATA 2013 in Las Vegas. There wasn't a dry eye in the house.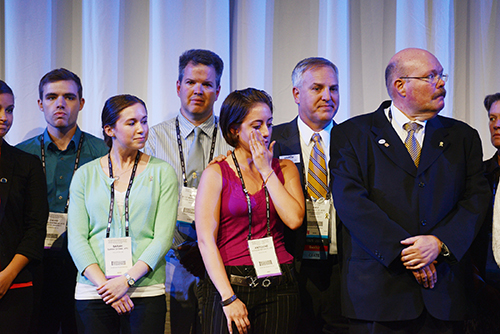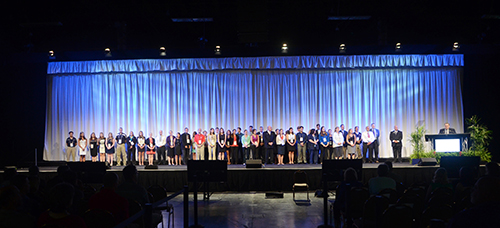 Photos by Renee Fernandes/NATA

We want to send our best wishes to the 2015 Medical Team for a safe and smooth race today. We're cheering you on from Dallas!


Posted by NATA Communication Manager Jordan Grantham (jordanG@nata.org).