March 17, 2014 by
JordanG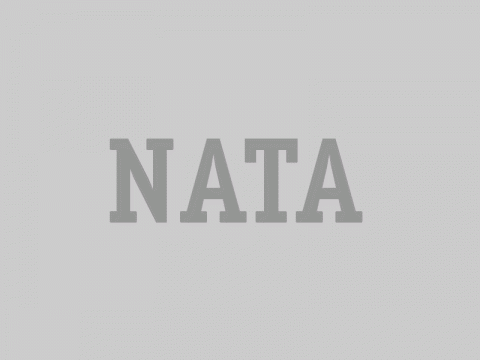 Last week (April 10-11) we hosted our 5th Annual Youth Sports Safety Summit in Washington, D.C. As founding members of the Youth Sports Safety Alliance, NATA hosts this summit for other Alliance members  and ATs each year as a way to have quality dialogue on the current issues and trends related to youth sports safety. Since its inception in 2011, the Alliance has grown to include more than 140 organizations.
 
Now that the dust has settled on another very successful event, I thought we'd do a photo recap here on the blog of our busy day with ATs and Alliance members from across the country. I was fortunate to be there in person, and there is something so energizing about gathering that many people who all share the same passion for protecting today's youth. Together we can do great things!
 
After NATA President Jim Thornton, MS, ATC, CES, welcomed everyone to the summit, our first speakers took the stage. Lauren Long and Samantha Sanderson, co-founders of the Concussion Connection, are former athletes who both endured multiple concussions and still struggle with symptoms today.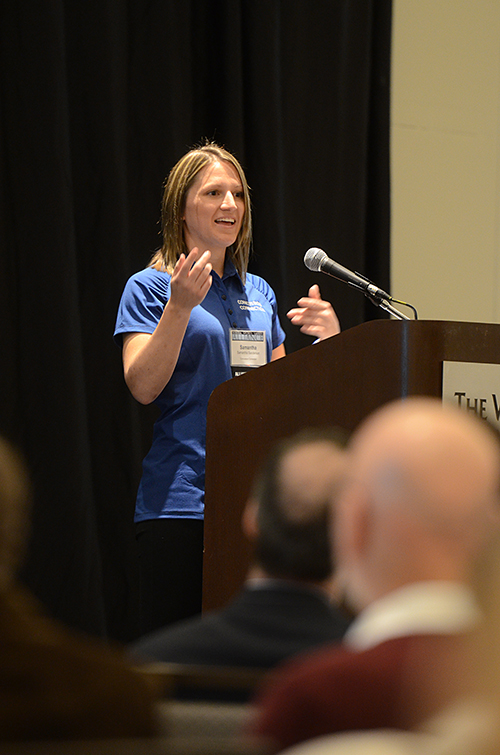 Samantha Sanderson



Lauren Long

"You can walk with a limp, but you can't think with a limp," Sanderson told the crowd.
 
Next up at the podium was Dawn Comstock, PhD, a highly-respected researcher and professor of epidemiology from the Colorado School of Public Health at the University of Colorado. Comstock presented her latest research related to concussion rates and was pleased to report that after a large surge in concussions since 2009, the "concussion epidemic rates may be leveling off."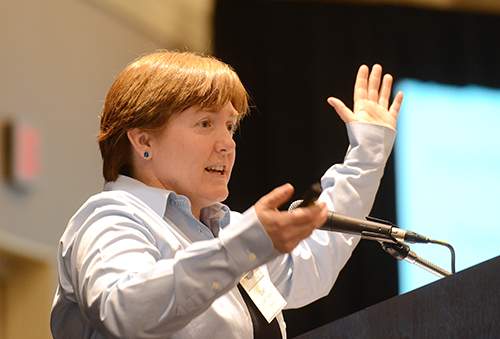 Dawn Comstock, PhD

NATA's new position statement about the management of sport concussions, which was released to the press that same day, was a primary focus of the programming. Steven Broglio, PhD, ATC, was the chair of the statement and provided an overview of the latest recommendations to the attendees.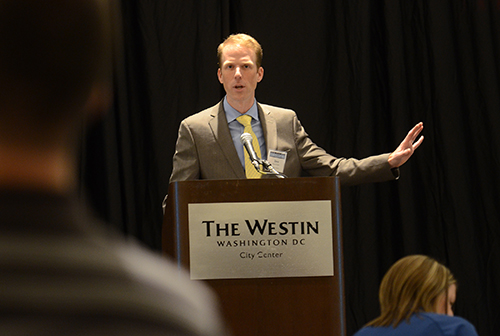 Steven Broglio, PhD, ATC

The past year has seen a dramatic growth in the relationship between NATA and the NCAA. Much of that growth is due to Brian Hainline, the NCAA's new chief medical officer. Hainline attended the summit and spoke to attendees about the NCAA's commitment to the safety of its athletes. ""We are all coming together to protect the sacredness of the human being playing that sport," he said.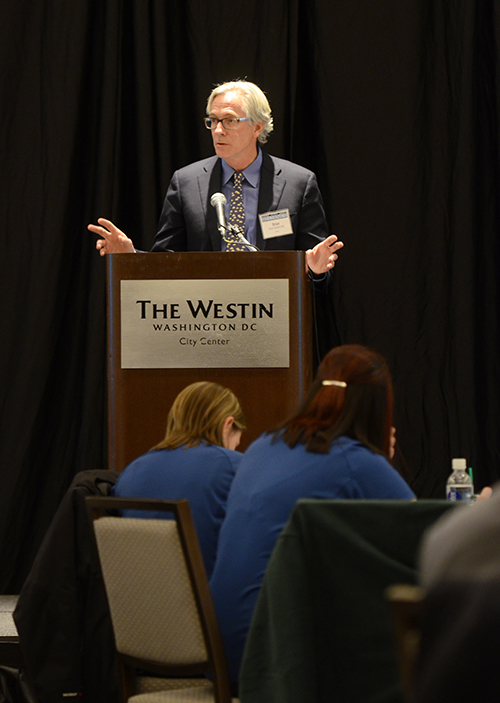 Brian Hainline, MD

Timothy Epstein, JD, a partner at SmithAmundsen law firm, presented the legal side of liability and risk management related to youth sports. "Dissemination of information mitigates, but does not eliminate, liability," he told the crowd.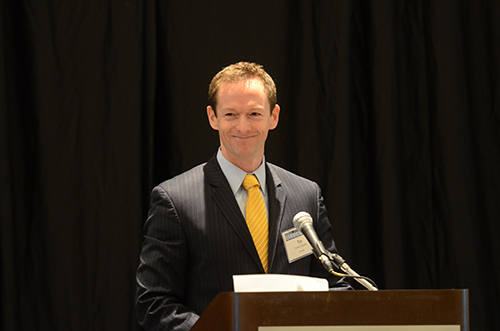 Timothy Epstein, JD

After a quick break for lunch, Riana Pryor, MS, ATC, and Doug Casa, PhD, ATC, FACSM, FNATA, from Korey Stringer Institute took to the stage to update attendees on KSI's nationwide survey to find our how many high schools have athletic training services. More than 8,600 schools across the country have participated in the survey, and the findings will be released in late 2014.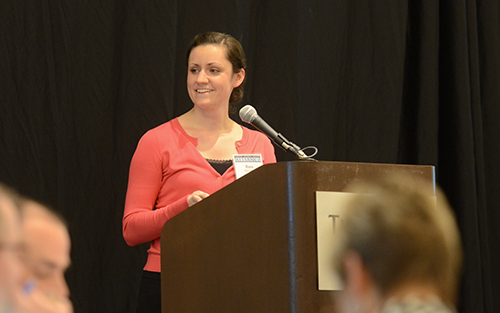 Riana Pryor, MS, ATC

Once Pryor finished her section about the survey, Casa spoke about the growing number of heat illness bills being passed in state legislatures. Coming on the heels of state concussion legislation, the heat illness bills have seen remarkable growth since 2011.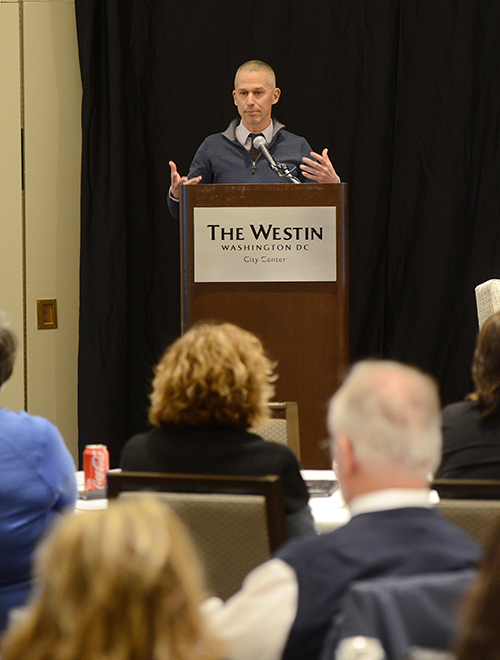 Doug Casa, PhD, ATC, FACSM, FNATA

Neeru Jayanthi, MD, an associate professor of family medicine and orthopedic surgery and rehabilitation at the Loyola Stritch School of Medicine, gave a 30-minute presentation about pre-participation exams.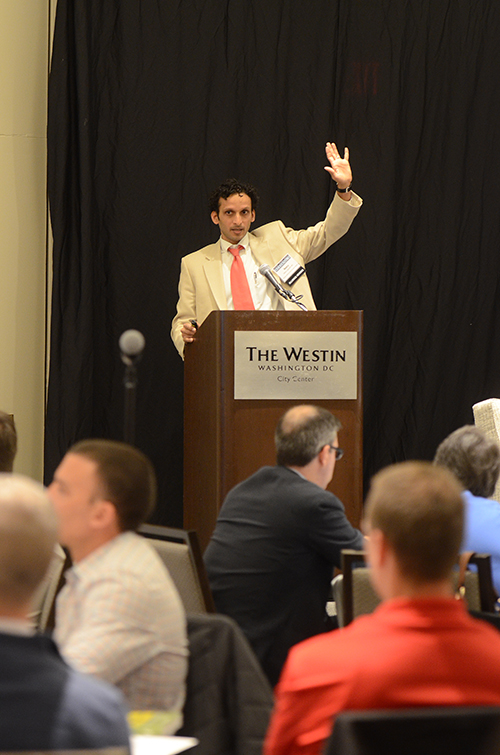 Neeru Jayanthi, MD

After Jayanthi, speaker Timothy Neal, MS, ATC, shifted the topic from physical injuries to mental health. Neal told the attendees: "We have to de-stigmatize mental health issues in young athletes so they come forward for health."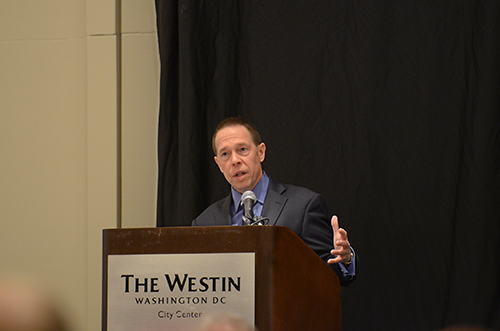 Timothy Neal, MS, ATC

After Neal's discussion, Tom Farrey, director of the Sports and Society Program at Aspen Institute, moderated a panel discussion of school administrators. (You may recognize Farrey from his work for ESPN.) Panelists included Bill Curran, director of student activities and athletics for the Fairfax (Va.) County School Board; John Reynolds, MS, ATC, administrator of athletic training for Fairfax County Public Schools, Anthony Davis, girls basketball coach at H.D. Woodson STEM Senior High School in Washington, DC; and Terri Lakowski of the National Interscholastic Athletic Administrators Association.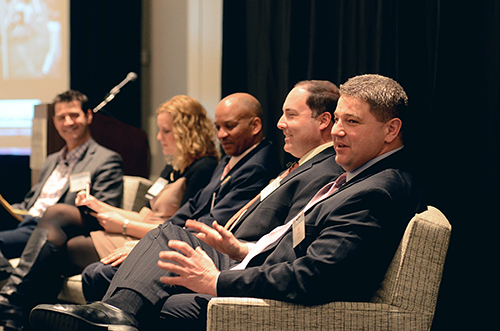 The summit closed out with concurrent sessions on different topics:
 
(1) Best Practices in Awareness & Training (facilitated by Laura Friend of Cook Children's Medical Center)
            Speakers:
            - Beth Mallon, Advocates for Injured Athletes
            - Gillian Hotz, PhD, University of Miami Concussion Center
            - Brian Haugen, Taylor Haugen Foundation
            - Darla Varrenti, Nick of Time Foundation
            - Rhonda Fincher, Kendrick Fincher Hydration Foundation
 
(2) Best Practices on the Field (facilitated by Jim Griffith of the American Medical Society for Sports Medicine)
            Speakers:
            - Jon Butler, Pop Warner
            - Mark Uyl, Michigan High School Activities Association
            - Douglas Casa, PhD, ATC, Korey Stringer Institute
            - Riana Pryor, MS, ATC, Korey Stringer Institute
 
(3) Best Practices in Advocacy (facilitated by Sally Johnson of the National Council of Youth Sports)
            Speakers:
            - Anthony Green, SafeKids
            - Darren Sudman, Simon's Fund
            - Lisa Yue, Children's Cardiomyopathy Foundation
            - Sally Johnson, National Council of Youth Sports
            - Lauren Long & Samantha Sanderson, Concussion Connection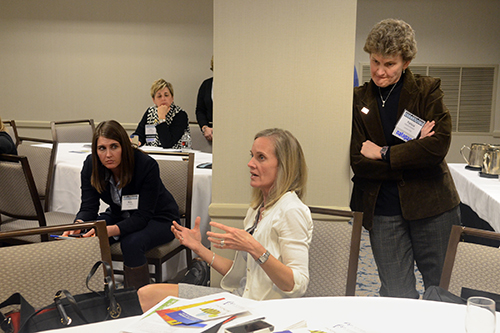 It was a fantastic day for the Youth Sports Safety Alliance. NATA is proud to be working with all of the Alliance members to promote youth sports safety. We'd like to thank all of the organizations and athletic trainers who made the trip to Washington, DC, for this event.
 
Relevant Links:
Youth Sports Safety Alliance
Photos from the event, including individual portraits of attendees
Press Release

Posted by Jordan Grantham, NATA Communications Manager & NATA News Editor-in-Chief (jordang@nata.org)
Photos by Renée Fernandes/NATA