October 28, 2015 by
JordanG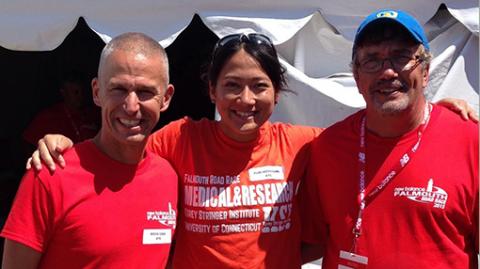 A childhood fascination with science and medicine and how they apply to sports has led Yuri Hosokawa, MAT, ATC, to a career in athletic training, taking her from Japan to the United States.
The director of communication and education with the Korey Stringer Institute, Hosokawa is currently working on her PhD at the University of Connecticut. She shared in the November
NATA News
her research interests as well as her plans for the future. Here are some additional questions from our interview with Yuri.
"I have an aspiration to someday create an institute like KSI in Japan to advocate for safety in physically active populations," said Hosokawa, who is also a science advisor with Sport Safety Japan. "It is also my goal to help advance the athletic training profession in Japan and also improve the medical and safety standards in youth sports and road race medicine."
Learn more about Hosokawa and her many endeavors below.  
You've written several research papers ranging in topic from best practices in road race medicine to developing regional-specific heat guidelines, which is still a work in progress. What has influenced your research topic selection?
Road race medicine is unique in that, unlike traditional organized sports, care providers do not necessary know a runner's medical background and physical preparedness for the event. Care providers are also responsible for hundreds, or even thousands, of runners during an event. That emergency preparedness is the key component in organizing a successful road race. In other words, it is a "structured" mass casualty event. I believe that skillset learned in athletic training, as well as collaboration with emergency medicine, can greatly enhance the best practices for this unique setting.
I grew my interest in developing regional-specific heat guidelines because current policies don't capture the uniqueness of different geographical region. This could, 1. Underestimate the heat strain and put people at risk for exertional heat illness or, 2. Overestimate the risk and make it impossible for some regions of the country to host outdoor physical activities during the summer months. My target populations – athletes, laborers and military soldiers – are often in situations where they cannot alter their behavior due to external and organizational factors (e.g., fixed schedules, work expectations and peer pressures). In these situations, it is up to the policies to ensure their safety, and provide activity modification recommendations to mitigate the risk.  
So far in your career, what accomplishments are you most proud of?
    I have recently co-chaired a roundtable on malignant hyperthermia (MH) in physically active populations with Dr. Douglas Casa, PhD, ATC, FNATA. We invited experts from across the world with diverse research backgrounds – athletic training, exercise science, sports medicine, anesthesiology, genomics and military medicine – to examine potential link between MH, exertional heat stroke and exertional rhabdomyolysis.
I am also proud of my research involvement with the Falmouth Road Race, for which I've coordinated more than 40 researchers and medical volunteers from UConn to conduct a field study and provide medical care.  
Tell us about your work as a science advisor for the Sport Safety Japan.
 My current role is to provide latest updates on research and policies related to preventing sudden death in sport. I was also part of the inaugural Sports Safety Symposium last fall as a speaker.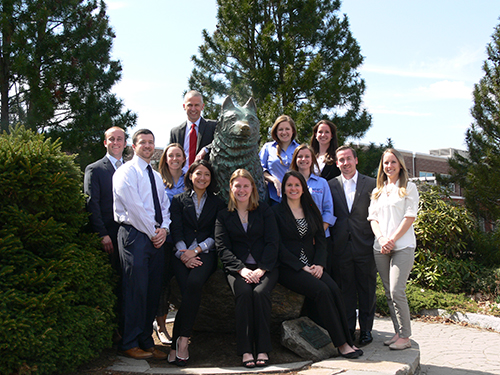 Yuri poses with her KSI colleagues.
You recently earned the Edward Victor Grant Graduate Scholarship. How will this scholarship help you in your studies?             
 The scholarship recognizes academic excellence, professional potential, dedicated service and exemplary integrity of a scholar, and it was the first time for university gave the award to someone from our field of study. Although the scholarship is not directed toward a specific research study, it means a lot to me that the university saw value in my multidisciplinary work, which ranges from working in the laboratory as a researcher to working on the field as a clinician.  
Who has been a major influence in your life?
 The most influential people in my life are my parents. They are my role models who taught me patience, diligence and courage to stay strong even when you are facing obstacles.    
If you couldn't have a career in athletic training, what other profession would you pursue?
I would have probably pursued a career in art and design.   
What do you like to do in your free time?
I like to stay active and I enjoy running. I alsolike to go to art museums and follow exhibitions of my favorite artists.    
Posted by Beth Sitzler, NATA News Managing Editor (beths@nata.org)