March 27, 2017 by
JordanG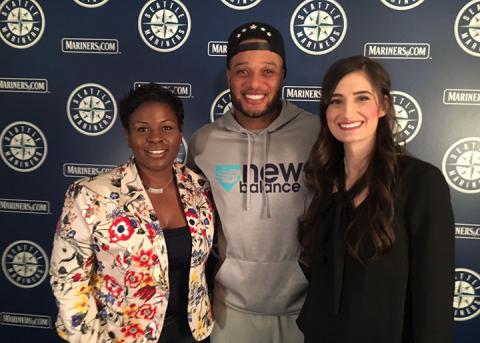 Last weekend NATA staff conducted interviews with current and former Seattle Mariners players Ken Griffey Jr., Robinson Cano, Felix Hernandez, Kyle Seager, Steve Cishek and Hisashi Iwakuma. During the interviews, players discussed the important role that athletic trainers played in their careers. We also talked with the head AT for the Seattle Mariners, Rick Griffin, about how athletic trainers reduce risk for players at every level.
NATA is grateful for the time that Rick and the players took away from spring training with the Mariners to talk to us about such an important topic. Look for the full interviews later in 2017 on the At Your Own Risk website.
At Your Own Risk is a public awareness campaign aimed specifically at educating parents, student athletes, school administrators, legislators and employers on the athletic trainer's role as an expert in prevention and safety.
The At Your Own Risk site already boasts a robust selection of helpful tools. You can view a video that provides an overview of this initiative and information on how you can help support it. You can also follow At Your Own Risk socially on Twitter, Facebook and LinkedIn.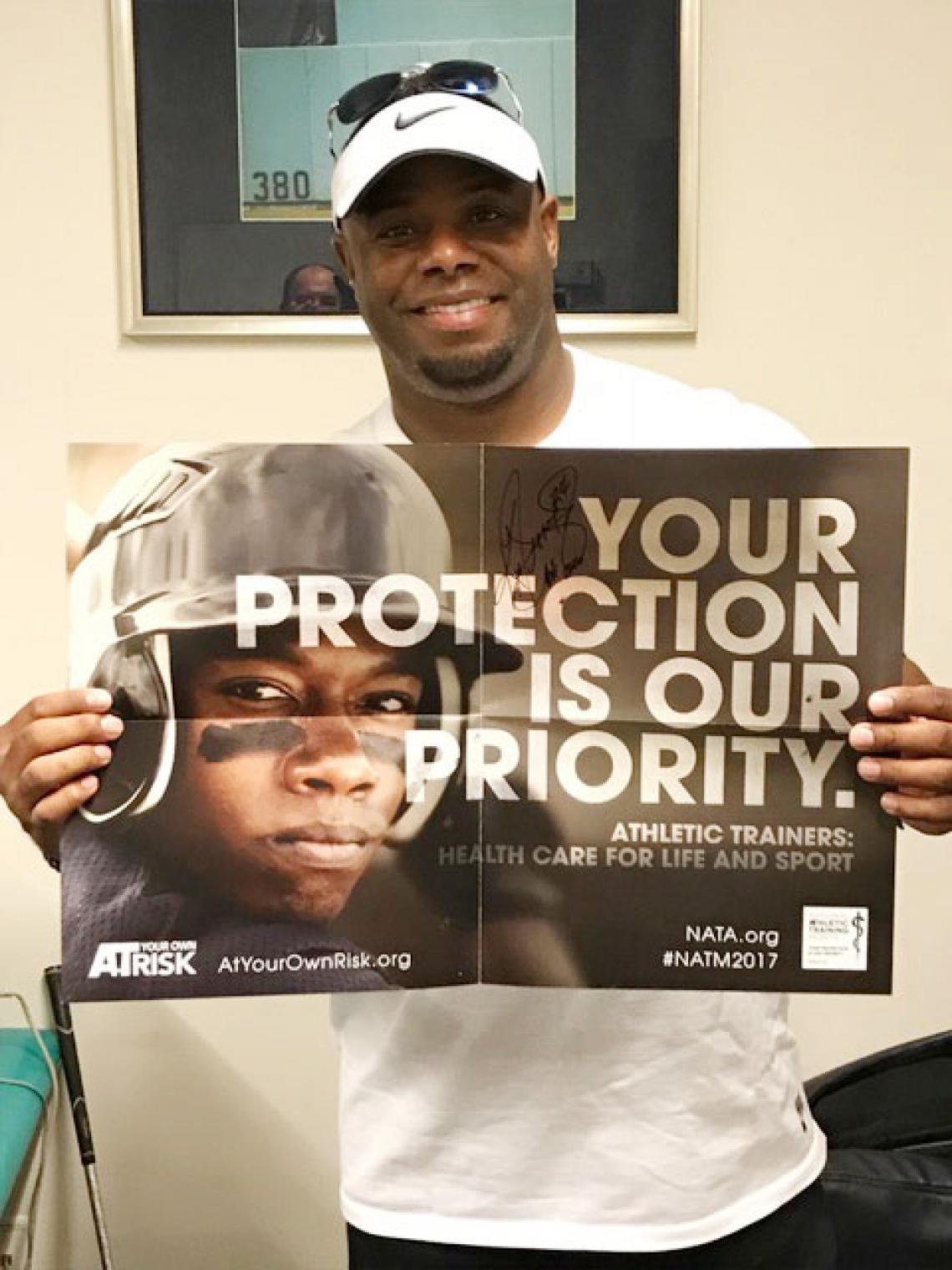 Mariners legend Ken Griffey Jr. poses with the NATA National Athletic Training Month poster after his interview for the At Your Own Risk campaign.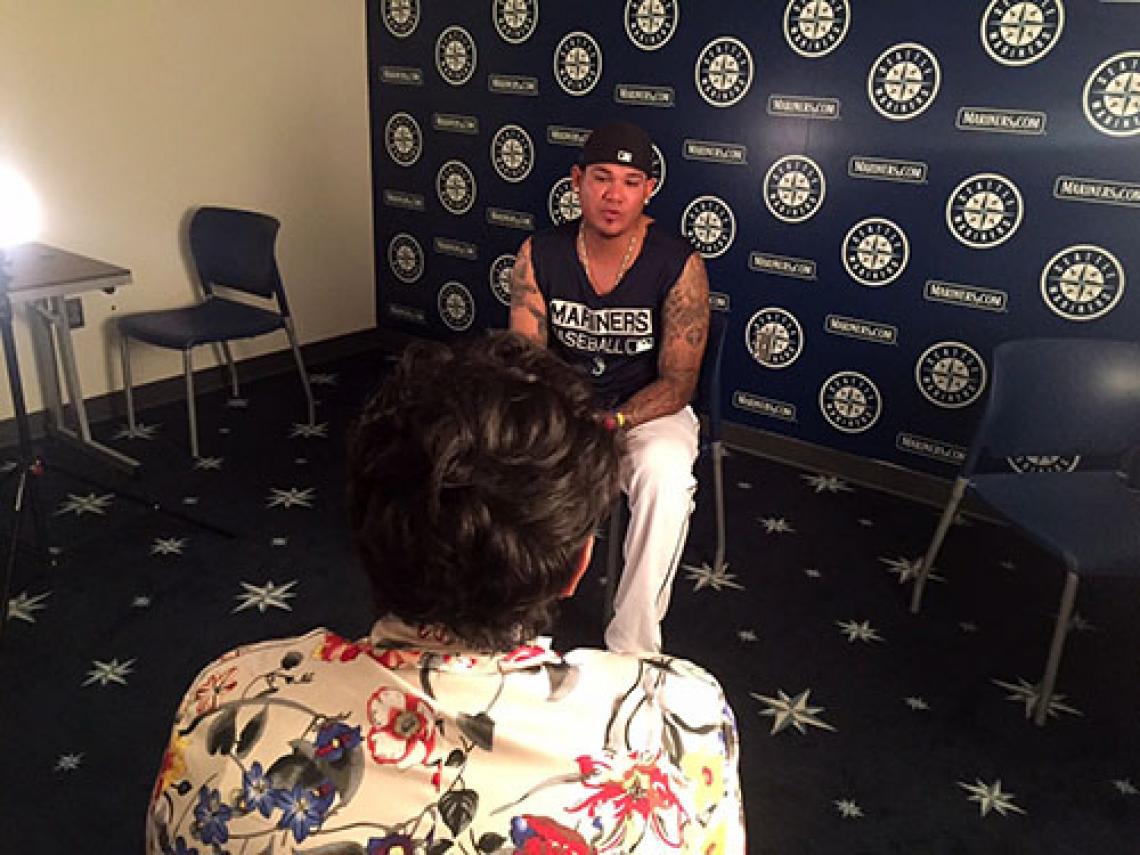 NATA's Director of Marketing & PR Tamesha Logan interviews pitcher Felix Hernandez.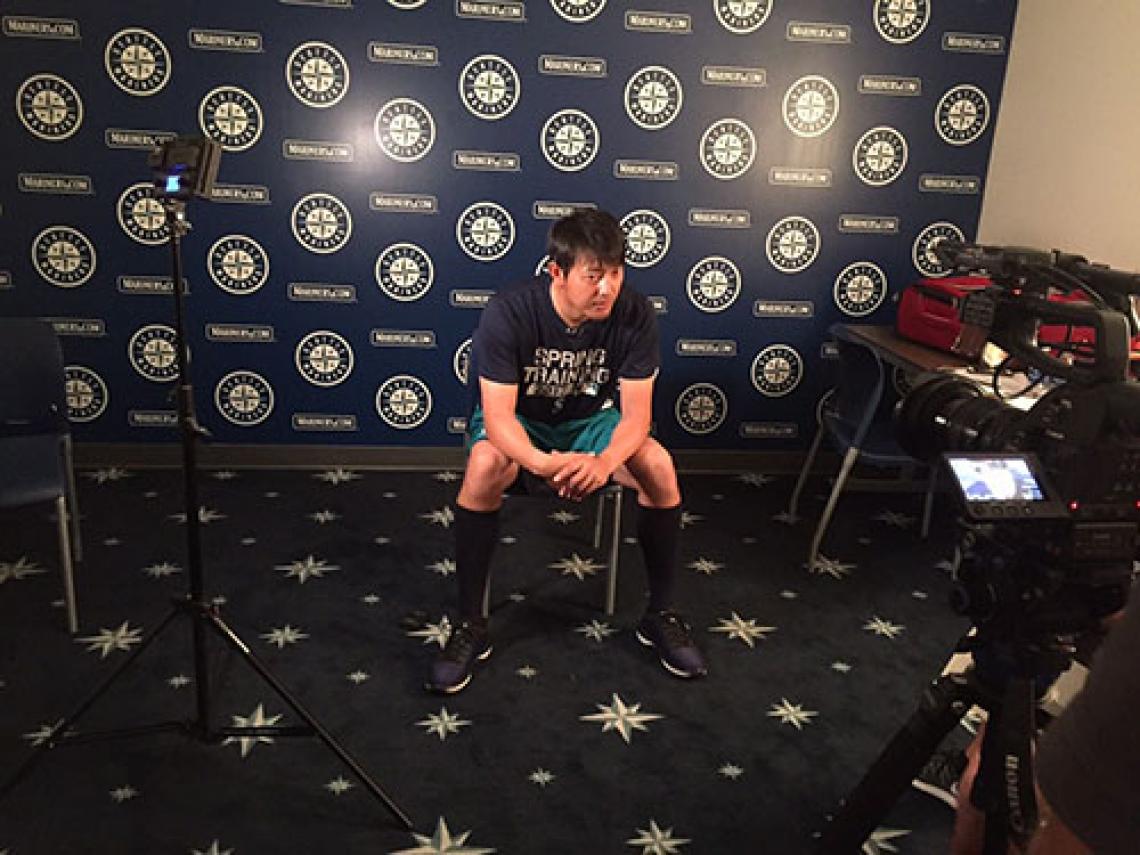 Mariners pitcher Hisashi Iwakuma records a testimonial for the At Your Own Risk campaign.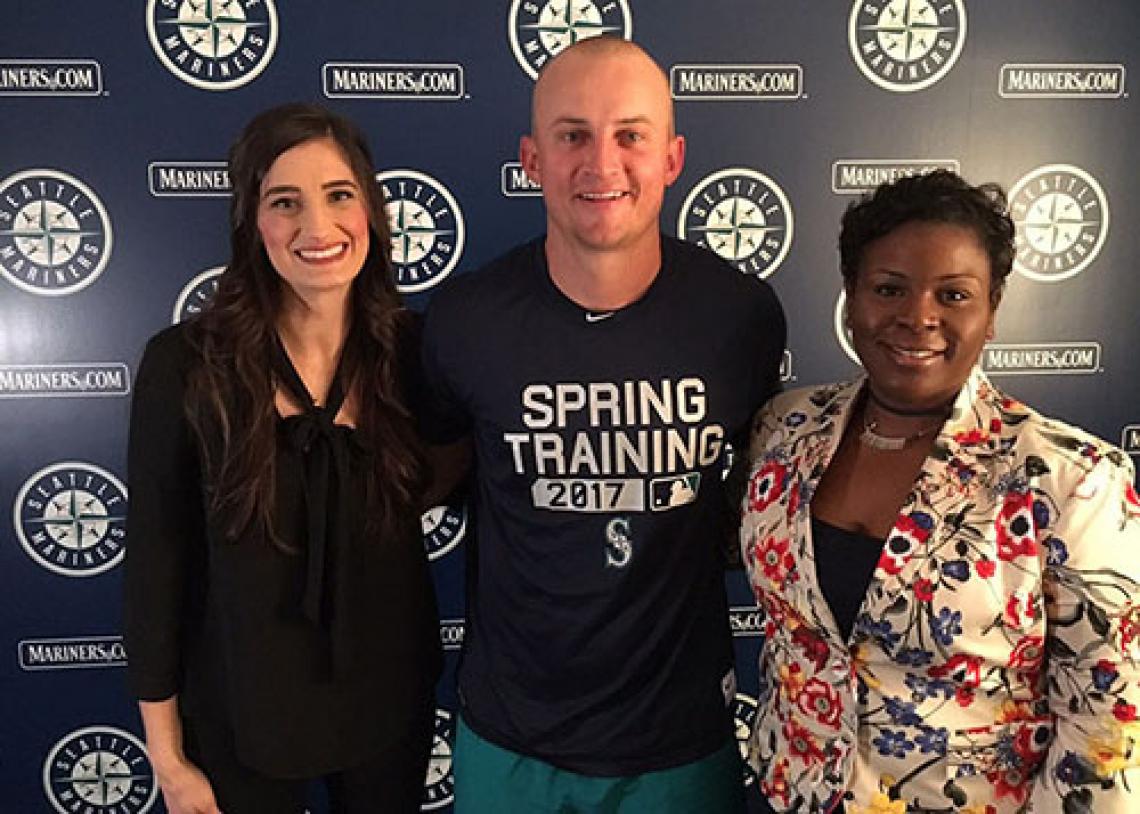 Mariners third baseman Kyle Seager poses with NATA's External Marketing Director Amanda Muscatell, left, and Tamesha Logan.
Lead photo: Robinson Cano poses for a photo with Muscatell and Logan after his interview.