January 9, 2017 by
JordanG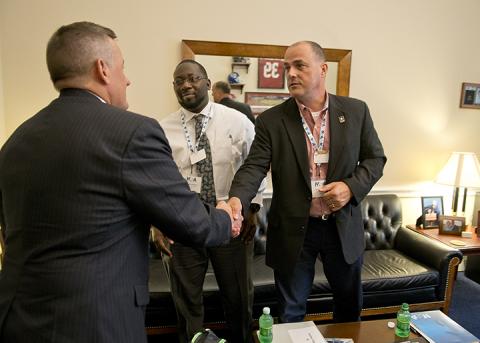 H.R. 302: The Sports Medicine Licensure Clarity Act (formerly H.R. 921) was passed by voice vote in the House of Representatives, only three days after being reintroduced Friday, Jan. 6.
This is the second time this piece of legislation has reached this milestone. It was first passed by the House on Sept. 12, 2016, a momentous occasion for NATA and the athletic training profession. After being approved by the House, H.R. 921 did not make it to the Senate floor for consideration before Congress adjourned for 2016, so a reintroduction of the bill was required.
Now that H.R. 302 has been passed by the House, NATA's legislative team is working to get the bill reintroduced in the Senate. We'll continue to keep you updated as the bill progresses.
Read more about The Sports Medicine Licensure Clarity Act's journey, which began in early 2015.