March 17, 2016 by
JordanG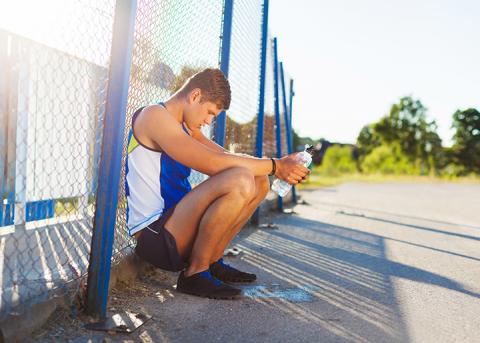 The April NATA News featured an article on the Heat Safety Pledge (p. 28), a program created in 2014 by the Korey Stringer Institute in partnership with Mission Athletecare to encourage high schools to follow heat safety best practices.
The pledge is an application, which is reviewed by KSI and consists of six pillars:
The use of a thermometer to measure the exact temperature and humidity of a location
Certification of coaching staff in lifesaving measures
An athletic trainer present during practices and events
Emergency action plans for every athletic facility where games and practices occur
Heat acclimatization guidelines that meet NATA best-practice standards
Water stations and body cooling available to athletes
Schools that meet all six pillars are awarded with $2,500 worth of product from Mission Athletecare. If a school doesn't meet all requirements, KSI will work with them to improve their heat safety protocols.
"The fact of the matter is that most schools don't have all of these [pillars] in place – and that's OK," said KSI CEO Doug Casa, PhD, ATC, FNATA. "We set it up to try to inspire people to meet the best practices for heat safety and heat illness prevention."
Those who would like to apply for the Heat Safety Pledge or obtain more information can do so on the Mission Athletecare website.
To better assist school as they apply for the Heat Safety Pledge, NATA and KSI have created a Heat Safety Pledge Checklist.