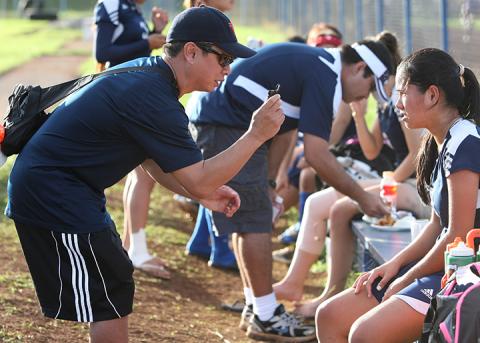 Big news out of Hawaii this week: Governor David Ige signed into law Senate Bill 2557 appropriating legislative funding to continue the development and implementation of the concussion monitoring and testing program. Hawaii is the first state to designate legislative financial support for a law targeting youth sport related concussions.
The initial law, enacted in 2012, required required the Hawaii Department of Education and the Hawaii High School Athletic Association to develop a concussion education program for all HHSAA public and private member school students, ages 14-18. The new Act 262 expands the scope to include community youth athletic organizations.
The bill garnered support from the College of Education at the University of Hawaii, the Hawaii Athletic Trainers Association, Chris Chun of the Hawaii High School Athletic Association and Jeaney Garcia of the Positive Coaching Alliance.
University of Hawaii at Manoa professor and chairperson of kinesiology and rehabilitation science, Nathan Murata, spearheaded the efforts in establishing a group of interested parties from various community sport organizations and individuals with extensive legal and medical backgrounds to assist in drafting the bill.
"We wanted this bill to be inclusive and have statewide representation," said Murata. "HCAMP is grateful to the many parties who spent countless hours assisting with the writing and re-writing of the concussion bill in its present form. This allows for continued concussion monitoring, education and awareness for all student athletes who participate in community and organized extracurricular activities statewide."
Follow the bill's journey.
Photo courtesy of the Hawaii Athletic Trainers' Association