March 25, 2020 by
Elizabeth Quinn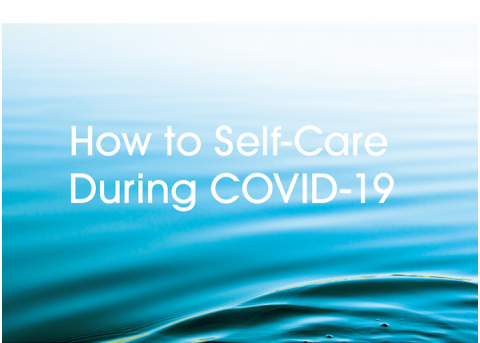 "Our daily routines are affected by the fluidly changing situation surrounding the coronavirus," said David Middlemas, EdD, ATC, CCISM, chair of NATA ATs Care Commission in his NATA Now blog post "ATs Care Support During COVID-19." "These changes directly impact both the athletic trainer's personal and professional lives, often with minimal or no input into the planning. As a result, we are thrust into a period of uncertainty that has the potential to negatively impact one's daily life."
COVID-19 has caused not only the cancellation of meetings, events and gatherings, but also athletic events, tournaments and practices. This can cause stress to players as well as ATs who have spent their year preparing athletes to be game ready.
"Everything from protecting and caring for one's own family to dealing with changes in one's income and financial situation to managing changing work conditions affects us all," Middlemas said. "As you process the ever-changing information and circumstances, we at ATs Care want to remind you to take care of yourself mentally as well as physically. Along with hand washing, social distancing and universal precautions, learn to recognize the signs of emotional and mental stress in yourself and in those around you.  Significant, ongoing psychological stress can have negative impact on one's cognitive, emotional, behavioral, physical and spiritual well-being."
During stressful times, the immune system can be weakened, causing one to be more susceptible to the virus, Middlemas said. If you feel stressed, Middlemas said to be aware of some common side effects.
"Common changes that are seen in response to critical incident stress include disruption of one's ability to process information, feel or express emotions, sleep and interact with others," he said. "Abnormalities in physical signs and symptoms should be taken seriously and referred to an appropriate medical provider."
ATs Care Commission is available to members who need to "dump their emotional bucket," Middlemas said.
"The members of the ATs Care teams across the country are not going to solve the complex issues arising from COVID-19, but they can give you someone with whom to have a confidential conversation about your response to the situation," he said.
If you want to talk with a member of the ATs Care peer-support team, you can use any of the following methods to reach out:
Go to the ATs Care contact form on the NATA website.
Email ATs Care at atscare@nata.org.
Call our ATs Care hotline at 972-532-8821.
The Center for Disease Control and Prevention (CDC) also recommends some ways to self-care:
Take breaks from watching, reading or listening to news stories, including social media. Hearing about the pandemic repeatedly can be upsetting.
Take care of your body. Take deep breaths, stretch or meditate. Try to eat healthy, well-balanced meals, exercise regularly, get plenty of sleep and avoid alcohol and drugs.
Make time to unwind. Try to do some other activities you enjoy.
Connect with others. Talk with people you trust about your concerns and how you are feeling.
The CDC and the National Institute for Occupational Safety and Health has health care provider-specific information related to stress, working with infectious agents and more.
At the end of the day, your health is the most important thing. Be sure to take care of yourself, and be nice to yourself. Do something every day that makes you happy.
If you are in quarantine, be aware of how it can affect your daily routine and rituals, especially if you have an underlying mental health illness. It is imperative to continue your routine and rituals as much as possible during this time. That means continue starting your day with a meditation; continue getting ready for the day, if that makes you happy; continue getting some type of physical activity in to release those endorphins. Now is the time to have a little more flexibility in your lifestyle, which can be triggering for some. Start out slowly getting used to the new routine, and be sure that you are being mindful of your own health. Take note on when you are not feeling yourself, and jot down some thoughts. Often times, journaling or self-reflecting can help alleviate stress.
Consider using this opportunity to grow professionally and personally. Take an online course in the NATA Professional Development Center. Read up on NATA's publications (NATA News, NATA Now blog, Journal of Athletic Training, Athletic Training Education Journal, Sports Medicine Legal Digest). Review NATA's best practices documents. Check out the infographic handouts related to sleep, nutrition and mental health available in the NATA Infographic Library. Log in to Gather and network with your peers. Finish that book you've been meaning to. Start a new hobby. Connect with family and friends virtually. Find ways to improve your life every day.
If you want to get involved during the pandemic, Go4Ellis, a mobile per-diem job platform, is ready to connect those who need help to ATs who are ready to serve. Simply download the Go4Ellis app in the Apple or Google Play store. If you are already on the app, view and update your profile. We anticipate an influx of hospitals looking for help and want to make sure the system has sufficient representation of available athletic trainers throughout the country. Read more on the NATA Now blog.
This is a new realm for all of us, but the ATs Care Commission is here to connect you someone to talk to, if needed.