May 4, 2020 by
Elizabeth Quinn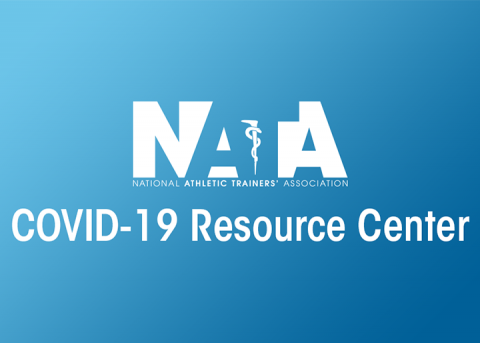 Maintaining a daily routine since shelter-in-place orders were mandated across the country is one way to cope with the stress and ambivalence surrounding COVID-19. During these what seem like manic times, mental health can be easily affected, especially when quarantine begins to feel like isolation.
Mental Health America (MHA) and the Centers for Disease Control and Prevention (CDC) offer additional tips and recommendations to enhance your daily routine, which could impact and improve your mental health.
Keep routines that make you feel good and modify the ones you can, MHA said. It is important to prioritize your mental health, and that means doing things that make you happy. For example, if you usually go to a gym or fitness class to relieve stress, instead exercise at home or find online classes on YouTube. There are multiple fitness companies offering free at-home workouts during this time. Instagram is also a great resource to find some inspiration for at-home workouts.
Reach out to friends and schedule virtual hangouts. With technology, it's easy for you and your friends to feel like you're still together on a Saturday night. Netflix offers the ability for multiple people to stream the same show or movie at the same time while also allowing for comments to fuel conversation with Netflix Party. Try playing a virtual game while talking over the phone with platforms such as Houseparty, which have different games built in for people to play through cell phone, tablet or laptop. 
Find an accountability and support buddy. Whether this person is someone to talk to about your worries or someone to motivate you to keep yourself healthy, entrusting someone to ensure your well-being can benefit your mental health.
Take breaks from watching, reading or listening to news stories, the CDC said. Repeatedly hearing about the pandemic can be upsetting and cause anxiety. Too much exposure to the information can be overwhelming and cause anxious people to worry and overthink, so being mindful of how much news you are taking in can help with your mental health.
Take care of your body. There are multiple ways to do this, and the CDC recommends a few: take deep breaths, stretch or meditate; try to eat healthy, well-balanced meals; exercise regularly, get plenty of sleep; and avoid drugs and alcohol.
Make time to unwind. This is similar to MHA's recommendation that you should do activities you enjoy. That could be reading a book, playing a video game, cuddling with your pet, singing your favorite song, dancing around the house, cooking a delicious dinner or even baking some sweet treats. Whatever it may be, try doing one thing you love a day.
Take a daily walk for health benefits, the Better Health Channel said. Whether it's in the beginning of your day for meditation, the middle of your work day to get refreshed or at the end of your day to relieve stress, there are multiple benefits to walking at least 30 minutes a day, such as increased cardiovascular and pulmonary fitness, reduced risk of heart disease and stroke, improved management of conditions such as hypertension, high cholesterol, joint and muscle pain or stiffness, diabetes, stronger bones and improved balance, increased muscle strength and endurance and reduced body fat. It's especially important during this more sedentary time to keep moving your muscles for overall health.
NATA offers several resources related to COVID-19. Visit the COVID-19 resource page for more information.