November 4, 2021 by
Elizabeth Quinn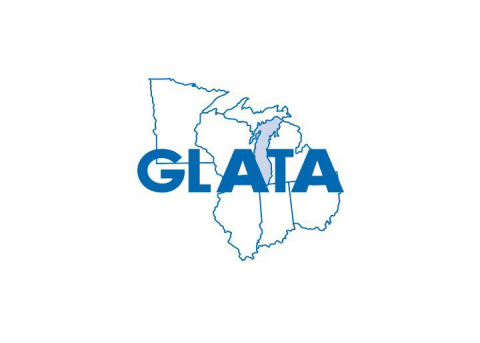 In January 2020, NATA announced that District Four would subdivide into two districts: District Four and District Eleven. Originally, the subdivide was going to take place Jan. 1; however, as the COVID-19 pandemic progressed, the decision was made to move it to Jan. 1, 2022.
Now, with the official subdivision months away, most, if not all, committees are being filled under each district, and collaboration between the two districts continues as the Great Lakes Athletic Trainers' Association (GLATA) awaits its new district.
The District Four director will remain Craig Voll Jr., PhD, LAT, ATC, with Ryan Wilkinson, EdD, ATC, elected to be the District Eleven director. Although District Eleven is not officially enacted yet, Wilkinson has been able to shadow Voll to understand and learn the responsibilities of a district director and a member of the NATA Board of Directors.
"It's been a good four months of shadowing and observing," Wilkinson said. "The unique part of this is, while I feel like I'm shadowing Craig, there isn't a District Eleven director currently, so when it comes to those training wheels coming off, it's, in many ways, reverting into a role that's well-established.
"District Four has great leadership and a legacy that's very evident; but in other ways, this is starting anew with a new opportunity we've never had before. While shadowing is crucial and vital, part of me feels there will be new things we're going to be experiencing as this district gets off the ground and we see how that plays out at the national level and within GLATA."
There are currently 29 volunteer committee positions open between District Four and Eleven, with the hope all positions will be filled by the 2022 NATA Joint Committee Meeting in January 2022.
"District Four was three times as big as other districts, and it was harder for members to get leadership positions," Voll said of the decision to pursue splitting the district. "Although District Four and Eleven will still be the fourth and fifth largest districts, it ads 29 extra leadership opportunities and sparks 29 people with the leadership bug to give back to the NATA. It also means we potentially have 29 new NATA presidents."
Although District Four, which is synonymous with GLATA, subdivided, the two districts will now make up GLATA.
"GLATA will always be the association that oversees and involves all six of the states,
 Voll said. "They're still a vital role in continuing education every year as well as the committees that involve all six states, and the ones that aren't just District Four and District Eleven. We'll have a triangle approach, having that strong relationship between all three of the entities."
"We've all grown to love and value GLATA, and that won't go away," Wilkinson said. "If anything, it should advance [GLATA]. From the beginning, this was always focused on equitable representation on a national level and a unique collaboration of the regional association and the two districts it represents."
As three different entities – District Four, District Eleven and GLATA – Voll and Wilkinson said it's possible the districts will be different, but the end point will remain the same.
For example, the bylaws and committees might be different moving forward, but everyone has come from similar roots in GLATA and will continue to work together through that association, Voll said.
"The challenging part from the beginning leading up to the subdivide was helping our members make that differentiation that District Four isn't 100 percent GLATA," Wilkinson said. "It used to be one in the same terminology. In many ways, we weren't working to split GLATA. It was purely to take District Four and divide into two districts. In some ways, it'll be different, but our job as leadership is to put the best structure together and lean on future leadership to improve as needed down the road just like we relied on past leadership before us to even provide us with this option."
Despite the challenge, there has been a lot of energy, passion and excitement from membership about these new opportunities, Voll said.
Voll spoke with members who said they had consistently tried to get a position with District Four, but now with the subdivide, they have more of a chance to get one. Additionally, Voll said that the younger and newer professionals may now feel encouraged to secure a leadership position.
"You can imagine in recent and past activities, members' passion is very high in our field," Wilkinson said. "The vocal portion of our membership are passionate about what helps them do their jobs better and express that, which is great. This is a perfect avenue for the people who feel they aren't happy with how things have gone in the past. They have great ideas as to how to make things better in a setting or workplace. In the past, members maybe didn't even try because they felt overwhelmed or intimidated by the legacy of District Four. Now, it just multiplies the opportunities to put their hat in the ring and see what happens."
Find the latest information and news on when the committee positions will be posted to Gather on NATA's social media.