March 22, 2021 by
Elizabeth Quinn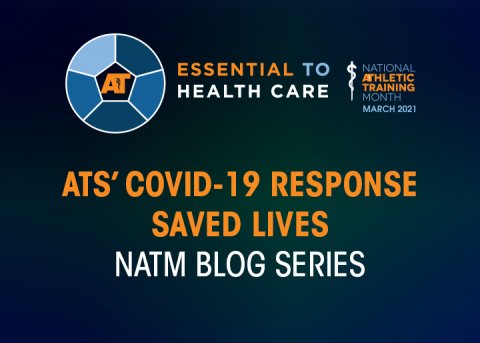 Like much of the world, in March 2020, colleges and universities, as well as secondary schools, shut down to help stifle the spread of the COVID-19 pandemic. For some colleges and universities, that meant students were sent home – that's if they could go home. International students, graduate students and medical students who didn't and couldn't go home had to remain on campus.
At Emory University, head athletic trainer and athletic training care administrator John Dunham, MS, ATC, along with Executive Director of Student Health Sharon Rabinovitz, MD, and staff, immediately worked to find a way to serve the remaining students on campus. By the end of April 2020, they created a COVID-19 surge clinic to care for potentially COVID-19-positive students. They also redesigned the student athletic center to become another clinic to see patients.
In addition, the sports medicine team and student health staff created the SHARC, or Student Health Acute Respiratory, Clinic where the athletic training staff would act as an extension of the physicians to help walk students to testing areas, prescribe medication and more.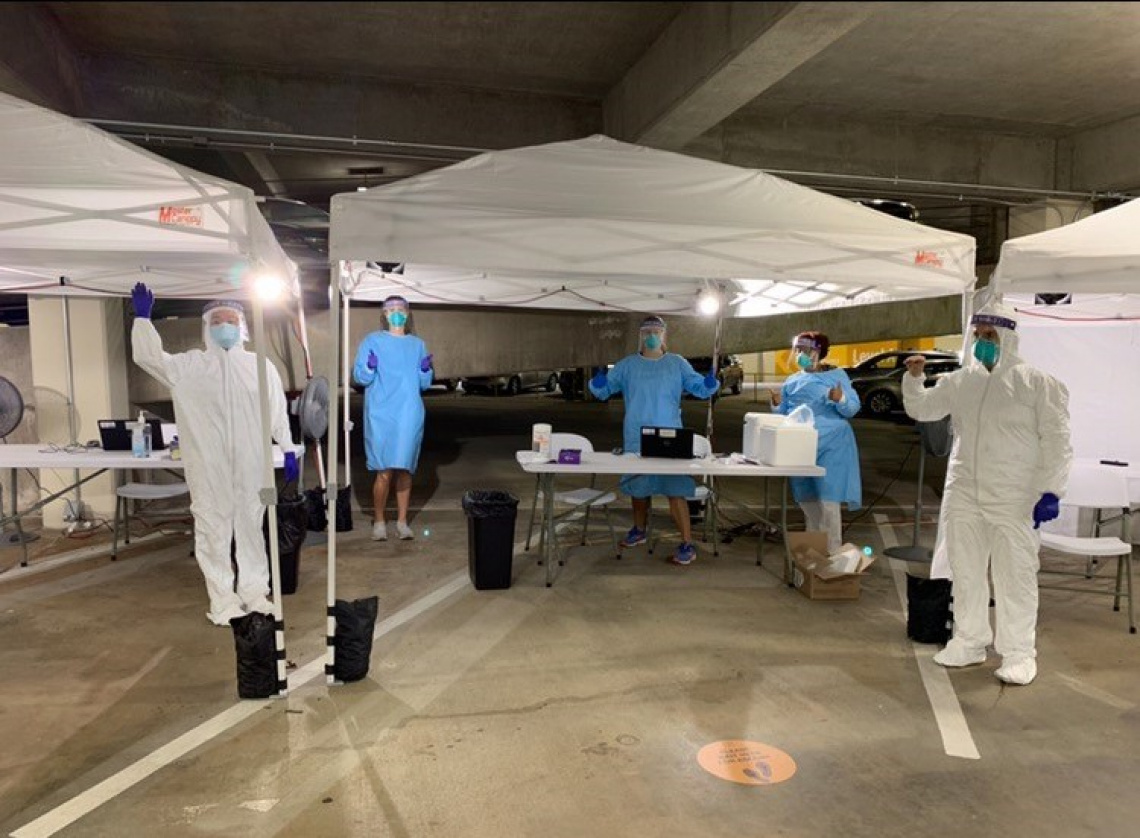 By December 2020, there was at least one AT at the SHARC Clinic every day to assist with COVID-19-related health care. At the same time, ATs were committed to contact tracing.
"Starting in May 2020, we utilized the athletic training staff as contact tracers for the university," Dunham said. "We did contact tracing for all students and Emory health care staff."
Karli Dill MA ATC, works on the sports medicine team and, on top of her role there, is in charge of clinical tracing for the entire university. The role has been so vital, Emory is currently looking to have a full-time employee who strictly focuses on contact tracing, Dunham said.
To further their efforts, for the past six months, the Emory Conference Center, which has a hotel in it, has been rented out to keep COVID-19-positive students quarantined. The ATs go over to the conference center to take vitals as needed, Dunham said.
"Without [the sports medicine team and student health staff's] work within SHARC or contact tracing, Emory's COVID-19 response would have been a failure," he said.
All of these efforts were done by the sports medicine team of six: Dunham, Dill, Sarah Coronel MEd, ATC, Holli Dawson, MS, ATC, Jake Forker, MEd, ATC, and Tristan Rodik, MAT, ATC. The team switched gears to focus on controlling the health of the university.
"Really, one of the most important objectives is being able to adjust rapidly and move in one direction and then switch to another direction quickly if need be," Dunham said. "I think that as health care providers, and understanding how multiple disciplines cross over, making a switch to a COVID state of mind was a very natural fit. Understanding the student and disease prevention, that's what we all do in winter months during flu season. Our experience and adaptability across health care systems and disciplines, understanding electronic health records, understanding how orders written, how do lab tests, etc., prepared us because we didn't have to be trained on that."
For Emory, the administration knew how essential athletic trainers were to health care, he said.
"I never worried about our stability," Dunham said. "We were essential from the start. Working with student health really showed the versatility of ATs."
In fact, Dunham said the executive Emory offices and the dean to emergency room physicians said athletic trainers are needed, especially during positive COVID-19 surges, such as returns from breaks and holidays.
"It's tough dealing with surges," he said. "The other thing we found is that we are always on call. When cases come out, it's not at 8 a.m. – it's usually 5, 6 or 7 at night. It's usually over the weekends. It wasn't an issue for our staff to pick up the phone and make calls at night. With the surges now with the new variants, we divide and conquer. The success comes from the willingness of our staff to know their role is so vital to the success of the institution."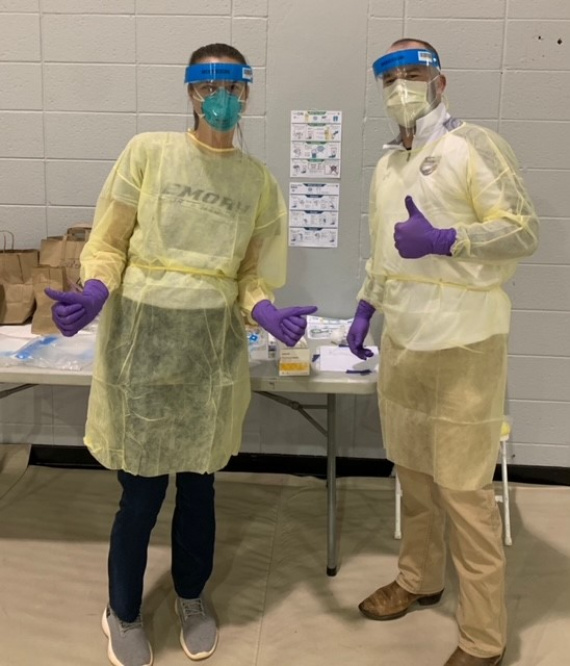 Dunham encourages ATs in the collegiate and university setting to get a seat at their institution's table, whether that is a conversation with student health, athletic training director, deans or whoever.
"We are vital to students' return," Dunham said. "I think knowing that you, as ATs, have a skill set much greater than just the athletic department when it comes to college health is important. It's about having a conversation. At the end of the day, this is a starting point. We are primary caregivers. We are integrated in the health promotion of all the students on campus. At the end of day, athletes are students first."
For more information and resources on COVID-19, visit the NATA website. Members can find exclusive member-only content on COVID-19, including state leader resources, health care provider resources, telehealth resources, committee-created resources and more. NATA also provides information and resources for the college/university job setting available on the NATA website.
Don't forget to follow along with NATA's National Athletic Training Month coverage and exclusive resources for members on showing that AT's are essential to health care. Visit the NATM webpage for all the details.