April 13, 2020 by
Elizabeth Quinn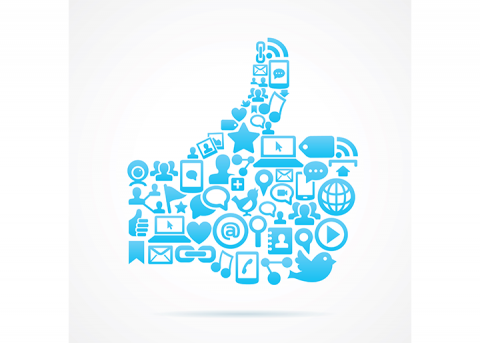 As we all adjust to a new reality and abide by shelter-in-place orders and/or social distancing guidelines, now is a great time to utilize technology to stay in contact with your fellow athletic trainers and communities.
The NATA Communications Toolkit was created to provide best practices to district and state associations when it comes to distributing information to their membership. It covers everything from a sample communications strategic plan and measuring social media efforts to the NATA Verbal Style Guide and logo guide for districts and states.
For the best social media practices on your professional account, be sure to review the social media section of the NATA Communications Toolkit. Here are 10 social media best practice tips:  
Determine the strategic areas of focus for your state/district/target group. This discussion and/or work should happen prior to engaging socially. Your social media plan should support overall strategic goals.
Establish a social media community team. Your community team is comprised of people who are most actively listening and engaging on behalf of the brand/group and through the group page. These are the individuals who will develop content, listen and engage in conversation on behalf of your group. This doesn't mean other members of the group/organization aren't actively involved in the conversations. Ideally, your entire group/organization is social. However, your community team will be the facilitators, deliberately listening and engaging on behalf of your group/organization.
Identify roles, responsibilities and expectations. There are three roles: content creator and distributor, which Develops the editorial content calendar, schedules delivery and posts on social site(s); listener, which monitors social scenes for relevant topics/brand mentions and alerting appropriate parties when necessary to any issues; and engager, which appropriately engages with and responding to social fans/followers.
Establish your voice/tone for your social communication. NATA has adopted a professional but conversational and transparent approach to social media engagement. Openness goes a long way in social media. It's a big part of building trust with your social community. Also, if your goal is to be a resource, consider that when engaging with followers/fans. In addition to content, what can you provide that will enhance their experience with you socially (i.e., resource sharing, video from a district leader, etc.).
Determine and educate yourself on what to respond to and what not to respond to. As a part of the listening process, you must determine the types of comments/posts you will and will not respond to.
Understand posting content on behalf of the AT profession and/or NATA means different rules apply. If the conversation is peer-to-peer and no question has been posed to you (or your page), should you jump in? The general rule of thumb is no. Let the conversation grow organically. If, however, there is a question about that warrants your engagement, feel free to respond. However, keep your response objective and short.
Know when to reply. Generally follow the list below:

Mentions of NATA, your district or your committee's participation in industry events or presentations
Compliments
Customer service/support issues or inquiries. As a rule of thumb, respond to the good and bad, but not the ugly. Though it may be tempting to respond to positive feedback and delete the negative, don't. If you receive negative feedback, take it as constructive criticism and an opportunity to improve. If someone is complaining, they're more than likely looking for a resolution. Very rarely do people merely want to complain. Therefore, respond as quickly as possible and avoid the urge to purge.
Questions/inquiries about processes, policies, recommendations, etc., that provide you with an opportunity to educate or direct the fan/follower to support resources
Membership inquiries
Membership benefit inquiries

Know when to not reply. Generally follow the list below:

Generic mentions among a sea of other associations or health care professionals, without commentary that's positive or negative
Sarcastic, snarky or potentially inflammatory comments
Straight retweets of company content or company news without any additional commentary
Peer-to-peer conversations that mention your organization in passing, in which your involvement could be perceived as intrusive
Posts that require national office intervention, negative post or misinformation you need to correct (forward this posts to the NATA Marketing & PR Department.)
Rumors, law suits, negative media attention/press for NATA or any organization and/or third party entity (forward this information to the NATA Marketing & PR Department.)

Avoid sharing too much information. Generally follow the list below:

Any NATA national news that has not been formally communicated by the national office
Job postings. All AT job postings are to be listed in the Career Center only
Political announcements/endorsements
Corporate and/or product mentions, including messages from sponsors
Public apologies or explanations of action
Profanity or inappropriate subject matter

Share the Health Care in Action campaign. NATA has launched the Health Care in Action campaign in order to help athletic trainers better articulate and demonstrate their importance to health and wellness in work, life and sport. Throughout the year, the Health Care in Action webpage will be updated with tip sheets, case studies, webinars and other resources all designed to assist with taking self-advocacy to the next level.
Find the full NATA Communications Toolkit on the Health Care in Action webpage.