November 30, 2021 by
Claire Williams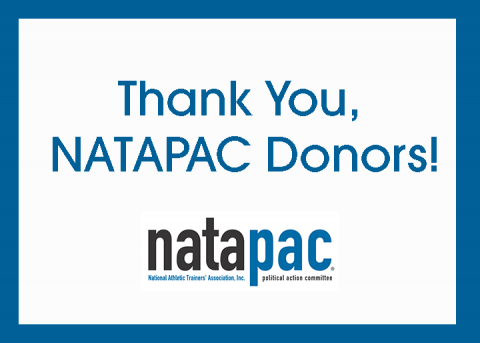 The NATA Political Action Committee (NATAPAC) is the sole federal PAC founded for and dedicated to being the voice and advocate of the athletic training profession.
Over the past year, NATAPAC had 932 contributors raise $41,500 between Nov. 1, 2020, and Oct. 31, 2021. View a full list of those 2020-21 donors.
NATAPAC empowers members to support elected officials or candidates who champion policy advancing the athletic training profession. Through NATAPAC, members are able to help shape the political environment and educate federal legislators on the significant contributions athletic trainers make as health care providers across our nation.
Thank you, everyone! We appreciate the support in progressing the profession of athletic training and health care on a political level.