June 22, 2020 by
Claire Williams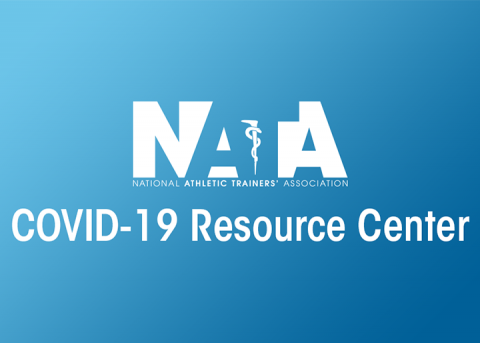 As health care professionals, athletic trainers should be part of the conversation when preparing for employees to return to work during the COVID-19 pandemic. The Public Safety Committee, housed within the Council on Practice Advancement (COPA), recently released the Temperature Flow Chart resource for ATs to share with their organization's planning teams or administration when preparing to return to work.
Based off the San Antonio Fire Department's temperature flow chart for public safety employees, the Temperature Flow Chart was tweaked by the Public Safety Committee to be more encompassing and inclusive for personnel across the public safety, industrial and corporate settings.
"This document is important to the Public Safety Committee because it was utilized during the COVID-19 response," said Public Safety Committee Chair Deena Kilpatrick, MS, LAT, ATC, about the document filling a need in her own setting as an AT. "Public safety is one of the settings that cannot shut down."
She said, though, the committee realized the importance of understanding the organizational structure of handling an at-risk patient with a temperature above 99.6 degrees.
"As we move forward in our new normal, we thought this document could be used and transferred across multiple settings," Kilpatrick said.
The flow chart is simply designed and outlines the steps to take when an employee being screened before work has a temperature above 99.6 degrees. It outlines how to communicate based on chain of command and organizational structure after sending the employee back home for potential quarantine.
The committee said the flow chart resources should be utilized in accordance with the procedures in place at the AT's place of employment. This tool is not meant to supersede procedures already in place.
Kilpatrick encourages athletic trainers to utilize this flow chart by sharing it with their organization's safety team or administration when planning for employees to return to work during the pandemic. Athletic trainers, she said, are equipped to and should make this recommendation, in addition to performing screenings for employees according to the flow chart.
To download and share the Temperature Flow Chart resource, visit NATA's COVID-19 resource page, where athletic trainers can find other committee-created resources and updates provided by NATA.