May 26, 2020 by
Claire Williams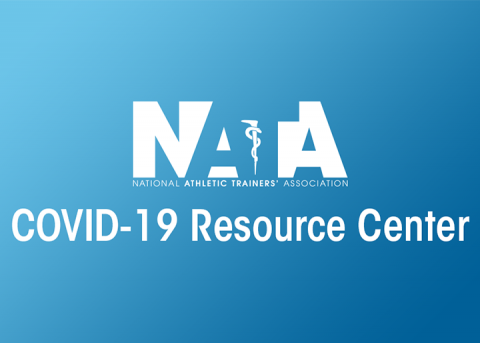 In an effort to ease the process of state associations transitioning annual meetings and state symposia to online platforms, the NATA State Association Advisory Committee recently released the COVID-19 Resources for State Leaders document. The document is available now on the NATA COVID-19 resources webpage.
Although each state has a different format for its meetings and needs varying features to accommodate its members, the SAAC-created document was created as a "starting point for how you might answer the question of holding an annual meeting" as a state leader, said SAAC Chair Scott Lawrance, LAT, ATC, DHSc.
"All of the states are going to be different, not just in terms of how they are handling COVID-19, but state associations are so vastly different in their ability to host meetings," he said. "This is a good opportunity to give members some good centralized resources for them to get to the facts."
In addition to a comparison of virtual meeting platforms, such as Zoom, Microsoft Teams and Google Hangout, the document also outlines best practices and resources to consider when creating a COVID-19 webpage on state association websites.
The committee worked to offer resources that could be applicable for each state, even though titles and department names may vary from state to state. State leaders should be able to recognize how the listed resources make sense for their association's specific needs, he said.
SAAC also considered examples of other state associations that have successfully implemented a member resource webpage for their states to offer state leaders more inspiration when launching their own.
The committee used extensive research and personal experiences to outline virtual meeting platforms by general features, such as hand raising and recording capabilities, but also considered security and support services to help state leaders find the platform that allows the most flexibility for their meeting.
"This is an unprecedented time, and nobody has a playbook on how to handle this," Lawrance said.
The COVID-19 resources document was a chance for SAAC to offer "a little framework" for state leaders to build from, based on the experience of the committee, which is comprised of tenured leaders.
To download the COVID-19 Resources for State Leaders document, and other NATA and committee-created resources to use during the pandemic, visit the COVID-19 resources webpage.