December 10, 2020 by
Claire Williams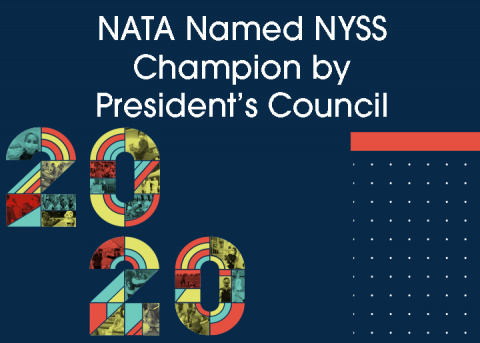 This year, the U.S. Department of Health and Human Services (HHS) announced NATA as a National Youth Sports Strategy (NYSS) Champion. NATA's recognition was first highlighted in the December NATA News, which also serves as the association's annual report.
Released in September 2019, the NYSS called for a national strategy to increase youth sports participation. It is the first federal roadmap with actionable strategies to increase participation in youth sports, increase awareness of the benefits of youth sports participation, monitor and evaluate youth sports participation and recruit and engage volunteers in youth sports programming.
As an NYSS Champion, NATA will support the vision of the National Youth Sports Strategy in the following ways:
Establish and enforce appropriate safety practices and protocols to reduce the risk of injury, and ensure that appropriate safety equipment is accessible and used correctly.
Encourage sport sampling (playing more than one sport throughout the year).
Develop partnerships across a variety of sectors, including business, community recreation, education, government, health care, media, public health, sports, and technology.
"To be among some of the first organizations named a National Youth Sports Strategy Champion by the U.S. Department of Health and Human Services is an honor," said NATA President Tory Lindley, MA, ATC. "It is outstanding to know that the athletic training profession is being recognized and, rightfully so, athletic trainers are being recognized at the highest level as health care providers and for their role in the health and safety of youth athletes."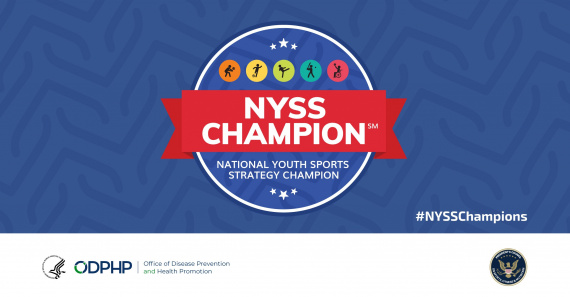 As an NYSS Champion, NATA has demonstrated its support of youth sports and commitment to the NYSS vision. NATA is recognized along with 78 other NYSS Champions as part of a growing network of organizations collaborating with HHS to improve the youth sports landscape in America. View the full list of NYSS Champions here.
NYSS aims to unite U.S. youth sports culture around a shared vision: that one day all youth will have the opportunity, motivation and access to play sports — regardless of their race, ethnicity, gender, ability or ZIP code. NYSS Champions represent organizations that are working toward achieving this vision.
This is just one way in which NATA is working to ensure athletic trainers and members are at the forefront of youth sport safety and health care. There are several benefits to being an NATA member. Learn more about them on the member benefits webpage and join or renew your NATA membership today. The deadline is Dec. 31.
We know 2020 has been a difficult year for many of our members who are facing challenges from unemployment to uncertainty. NATA has options available to members who are experiencing economic hardship. The first step is to contact Member Services and let us share how we can help. Our commitment has been – and will always be – advancing and uplifting athletic trainers and the athletic training profession. Contact Member Services via email or by phone at 972-532-8897.