July 10, 2020 by
Claire Williams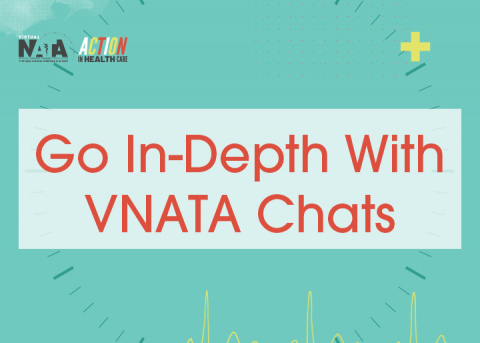 The 2020 NATA Virtual Clinical Symposia & AT Expo has no shortage of educational programming for attendees, and the opportunities to connect with other athletic trainers and health care providers are also abundant. In the afternoons July 13-15, attendees can join a VNATA Chats event to talk more in-depth about topics and issues important to the athletic training profession.
These one-hour, moderated, peer-to-peer discussions are a great way to interact and learn more about specific topics. From cultural competency, mental health and advocating for yourself, to navigating COVID-19 as an athletic training student, National Provider Identifier and legislative issues, VNATA Chats give attendees a space to connect with each other, ask questions and talk openly.
Attendees can join by clicking any of the VNATA Chats found via the programming schedule on the VNATA platform. Each VNATA Chats topic will have its own virtual room with subject matter experts and a moderator to pose questions, help guide discussions and provide valuable insight into these specific topics.
VNATA Chats are an exclusive feature for those who attend the live portion of VNATA 2020 and will not be available on-demand after completion.
See below for the full lineup of VNATA Chats. For more info about VNATA 2020 programming, visit the VNATA 2020 website and the programming schedule.