June 22, 2015 by
Beth Sitzler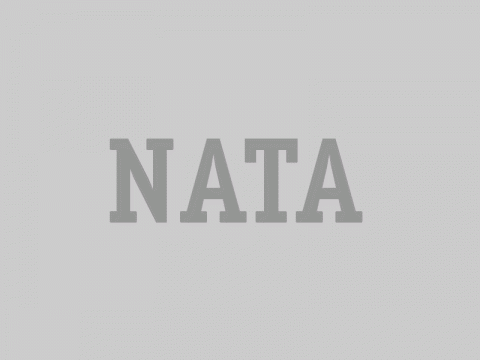 This year's Eve Becker Doyle Leadership Award recipient, Robert "Bobby" Barton, ATC, said he became an athletic trainer through osmosis. Growing up in Texas, an athletic trainer could be found in just about every high school, so it wasn't a surprise when he "fell into" the profession his freshman year of college at the University of Kentucky.

"I obviously really liked it, and have been in it for 47 years," he said.

That 47-year career took him to several locations, and introduced him to many people. After graduating from the University of Kentucky, Barton became a graduate assistant at Marshall University, in Huntington, West Virginia.

"Back in those days, once you got your master's degree and were certified, it wasn't too difficult to get a job, really, you somewhat had your choice," he said. "So my first job was at the University of Florida as an assistant trainer."

Tragically, Barton was called on to serve the Marshalls once again after members of the university's football team and staff – including the athletic training staff – were killed in a plane crash on Nov. 14, 1970, and he and then Marshall graduate assistant athletic trainer Mark Smaha had to identify the bodies.

"I was planning on staying at Marshall, and had I not been named the assistant director of Florida, you'd be talking to someone else today because there is no doubt I would have been killed," he said. "Both my replacement and a couple of student athletic trainers I had recruited were killed in the crash."

After Barton left Florida, he became the head athletic trainer at Florida International. "That was an interesting experience because I was the first athletic trainer the school ever had," he said. "I was literally there the day the doors open. … It was great. It was really a fun experience that I would never trade."

Barton then returned to the University of Kentucky as a basketball trainer. He was there for two years before he took on the position of athletic trainer and program director at Eastern Kentucky University. "And I've been there ever since," he said, adding that after his 30-year athletic training career at the university, he is now professor emeritus.

Throughout his career, Barton was active with the NATA. As the fourth president of the NATA, Barton served two terms with the association, which was an all-volunteer staff at the time. "I was a continuing member of the Board for a long time," he said, with a laugh. "And I really enjoyed it. Most of my Board member associates are at retirement age or soon to be, so we've really seen the association through the glory years, so to speak, and it's been most gratifying to sit back and watch in recent years."

His years of leadership and dedication will be honored during the General Session from 3 to 4 p.m. today in the America's Center Convention Complex, Hall 5. "That is certainly a highlight," he said of the Eve Becker Doyle Leadership Award. "It wasn't expected, years after retirement."

Before he accepts his award, Barton looked back at the beginning of his career and his first NATA convention experience.
 
When did you attend your first NATA meeting?
June 1968, Houston, Texas, the Shamrock Hilton Hotel.
 
What was the first meeting like? What was memorable about it?
It's remarkable how much I remember about it. …  What I remember the most is, as I went into the main meeting, the opening ceremony, I looked up there and told the guy I was with, "Hey, I know that guy. He's from Goose Creek, Texas." Goose Creek, Texas, is where I grew up, and the president of the NATA that year was Bobby Gunn. He was the first president of the NATA and we're from the same high school. So I thought, "Gee, I know the president."

And then we had the district meeting and, unbeknownst to me, I go into the meeting and the guy in the front of the room was Chris Patrick, who was the District 9 director and my boss at [the University of Kentucky]. I remember thinking, "Dang, I know all the big shots, and I just got here!"

And then, that was one of, if not the first year of the Astrodome. One of the social events of that convention, we all went out to a baseball game at the Astrodome, and in 1968 that was a big deal. It was one of the beginning years of indoor baseball, so that was a historic thing to do.  

I remember two of the hot subjects that had just come up were some colleges had started courses in athletic training – now, this was two years before certification – and remember there was buzz that Texas Christian University had started having some college courses where you could get a minor in athletic training, so that got quite a bit of attention. And the first time in my life I had heard the term/phrase "athletic training certification." It was the beginning of certification and planning had begun. I remember it being discussed quite a bit.
Education and certification were two hot subject in 1968 and I'd say they're going to be two hot subjects in [2015].
 
How was the first meeting you attended different from current meetings?
I think the overall size is the biggest difference. We were all housed in the same hotel, so there was obviously more time to interact with more people from different parts of the country. But in many ways it's the same. The exhibitors were quite small compared to what we have now, but the old standards were certainly there and the ones who are mostly corporate sponsors for us now they were there. Johnson & Johnson and Cramer were strong. Gatorade had just been somewhat invented, it was not a marketable product at that time, but it was in the works, so to speak. And the discuss of whether or not to even use liquid supplementation during practice was still a topic to be discussed.
 
What advice would you give convention newcomers, particularly students?
My advice would be to make sure you go to the student activities that are planned for you. … In my day, there was nothing planned specifically for the students, so to tagged along with your mentors who were going. I would go to them, and I also would certainly try to go to your district meetings. Even though there is a lot of discussion, it's an opportunity to figure out who is the leaders in your part of the country and as if you're going to stay in a particular district, it is most helpful to know the leadership. And that would be a great opportunity to meet a lot of people in a short period of time.

Other advice I would give the students … I know more people who have gotten more jobs by attending the NATA Convention than any other method. The connections made at the convention have led to more jobs than all of the résumés, all the publications, all the speeches added together.
 
Which convention was your favorite and why?
By far my favorite was San Antonio [in 1985] because I was the president and it's when we worked out the kinks, so to speak, on corporate sponsorship with Gatorade and Johnson & Johnson. … It may surprise you to know that corporate sponsorship was a pretty controversial subject at the time.
 
What do you look forward to the most at the convention?
I probably look forward to the most is the ex-presidents luncheon. [Outgoing] president, Mr. [Jim] Thornton, has already scheduled it. We have a luncheon and no one is there but the people who have been president of the association, and it's just a wonderful time … for the most part we talk about the good-ol' days. It's one of the highlights of my year. I really enjoy it. I [also] really enjoy the Hall of Fame Ceremony.