March 20, 2020 by
Beth Sitzler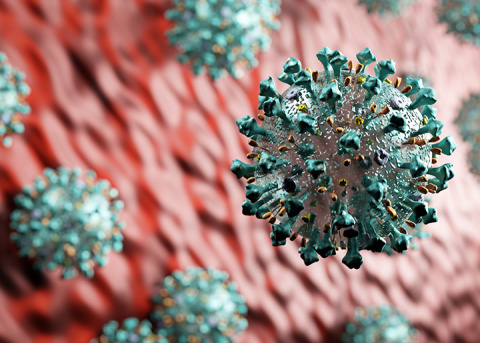 It is an understatement to say that we are living in unprecedented times. ATs are facing tough challenges on a scale greater than many have experienced in their lifetime. As I speak with members throughout the country, I'm reminded of how incredibly resilient we are, how we are natural problem solvers and are willing to go above and beyond for the health and well-being of those in our care. The tireless response to this crisis by members across the globe makes me so very proud to be an athletic trainer.
This year's NATM theme "ATs Impact Health Care Through Action" has never been more applicable than now, during the COVID-19 pandemic. Hospitals across the country are stressed and demand for more beds, added medical facilities and staffing is at an all-time high. We can help.

Global recommendations and efforts to contain the virus inadvertently leave the country with thousands of available qualified athletic trainers who are educated, trained and willing to help through this unprecedented time.

NATA and Go4Ellis, a mobile per-diem job platform, have joined forces to connect thousands of athletic trainers with understaffed hospitals and health care organizations throughout the United States during the COVID-19 pandemic. The portal was originally designed to provide sporting/local events with appropriate health care for youth athletes; however, in light of the current health care needs, it has been modified to support hospital systems and health care organizations in need of COVID-19 support.

As athletic trainers, we are skilled in the full continuum of care, from prevention and diagnosis to rehabilitation. We work alongside physicians in a host of industries – sports, higher education, military, clinical, occupational health, performing arts and public service. Our skills are not based on any specific industry, but rather an understanding of health care. Many of our members have already joined their peers in the clinical setting to support with testing, transport and documentation. We are proud to have a partner in Go4Ellis that quickly and easily connects those in need of help with athletic trainers who are ready to serve.
How You Can Help
As we prepare to share this message with the medical community and government agencies, we need you to take action now if you are available to work with hospitals experiencing a shortage of medical staff. Here is how:
Download the Go4Ellis app in the Apple or Google Play store. If you are already on the app, view and update your profile. We anticipate an influx of hospitals looking for help and want to make sure the system has sufficient representation of available athletic trainers throughout the country.
Review your state practice act to ensure compliance and monitor the news as exceptions are being made for health care professionals in certain states.
Be mindful that if hired, you will likely work with high-risk populations for the virus. Therefore, please ensure that you are up to speed on recommendations from the Centers for Disease Control and Prevention (CDC) and the World Health Organization (WHO), in addition to universal medical protocols for diseases and viruses.
As health care professionals dedicated to patient care, we have a unique opportunity to aid our country and the medical community during this unpredictable time. If your situation allows, please join us in our collaborative approach to support the needs of the medical community during this pandemic.