March 1, 2022 by
Beth Sitzler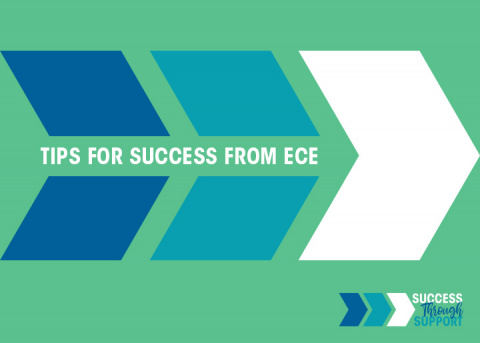 In the March NATA News, the latest Success Through Support article looks at the NATA Executive Council for Education, and it's new "Reshaping Athletic Training Education in the 21st Century" document. As the article outlines, the document provides a strategic framework for the future of athletic training.
As ECE and its committees bring the document's 18 recommendations to life, some of the ECE's committee chairs offer the following tips for success to NATA members. For more resources related to athletic training education, visit the Higher Education section of the NATA website.
"Education is fundamentally about becoming – the transformative process of becoming the somebody that one wants to be. Becoming an expert athletic trainer is intentional, focused and action-oriented; it requires a growth mindset, deliberate practice, productive reflection and lifelong learning that are oriented toward what it is that one wants to become."
Paul Geisler, EdD, ATC
AT EducATionalist Community Cabinet Chair
"The NATA Convention Program Committee is always looking for innovative content to share with attendees at the annual NATA Clinical Symposia & AT Expo. We are dedicated to providing educational programming that will advance our profession and support practicing clinicians in the delivery of optimal health care. If you have an idea or topic for an educational session at the 74th NATA Clinical Symposia & AT Expo in 2023, please consider submitting a speaker proposal during the proposal submission window (mid-April to mid July). Also, please feel free to reach out to any member of the CPC with questions about the submission process, developing a speaker proposal, etc. Current members of the CPC can be found on the NATA website."
Michelle Boling PhD, LAT, ATC
NATA Convention Program Committee
"Diversify the ways you participate in professional development and complete continuing education requirements. Attend in-person events, log in to webinars and access direct on-demand programming. New content is constantly being added to the NATA Professional Development Center, where you can use your 10 free CEU credits!"
Melissa Montgomery, PhD, ATC
NATA Professional Development Committee