February 15, 2023 by
Beth Sitzler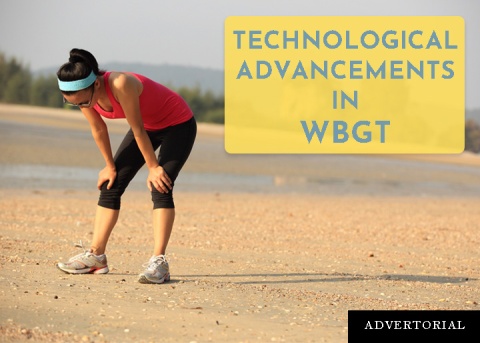 By Scott Schultz, MD
Advertorial: Zelus WBGT provides a phone-based application that removes the frustration from WBGT monitoring and record keeping.
There is never enough time in the day. However, technology is helping athletic trainers regain some of their time by doing time-consuming but essential tasks. One of the newest ways tech saves us time and frustration is modernizing wet bulb globe temperature readings and record keeping. Using research and tech that has been around for less than five years, the Zelus WBGT app is a phone app that gives accurate WBGT readings and completes all your record-keeping with just the touch of a button.
Thousands of users and hundreds of organizations rely on the Zelus WBGT app to help keep their athletes safe and their athletic departments in compliance.
Developed by a board-certified emergency medicine physician, the Zelus WBGT app utilizes research conducted at NOAA/NWS and by doctorates in athletic training and meteorology. This research, combined with recent advances in computing power, has allowed accurate hyperlocal weather readings, enabling the Zelus WBGT app to provide an accurate WBGT reading anywhere in the world in seconds. This cutting-edge technology would have been impossible just a few years ago.
The technology packed into the Zelus WBGT app continues beyond providing the WBGT reading. With the push of a button, the Zelus WBGT app stores all weather data with an electronic date and time stamp. With this feature, there will be no question if the WBGT was checked and when it was taken. Not only will the app record the weather data, but it will also record any activity modifications that were made during the practice. Compliance with state laws and organizational recommendations takes just seconds. Due to the Zelus WBGT app's ironclad record keeping, WBGT documentation becomes a strength, not a liability, for risk management.
The Zelus WBGT app has many other technological features that bring WBGT readings into the 21st century. For example, users can look up organizational guidelines in seconds on the app. In addition, if the user has practice locations that are used regularly, such as a football field or cross-country, those locations can be stored in the app, which allows the WBGT to be accessed quickly. The user can even see the WBGT of several saved places at once. Another feature of the Zelus WBGT app is that it allows the user to set an alarm that will alert if the WBGT goes over a certain threshold during practice. The app can also record the WBGT every 15 minutes during training.
Also, the Zelus WBGT app provides an hourly WBGT forecast for 24 hours and a daily forecast for the next seven days.
Through technology, the Zelus WBGT app protects athletes and athletic trainers while saving time and money.
Disclaimer: NATA is not responsible for omissions, misprints, or other proofing errors and does not endorse this advertiser. The opinions expressed in this advertisement are those of the advertiser alone and do not purport to reflect the opinions or views of NATA. Statements and data have been provided by the advertiser alone and have not been authenticated.