July 2, 2015 by
Beth Sitzler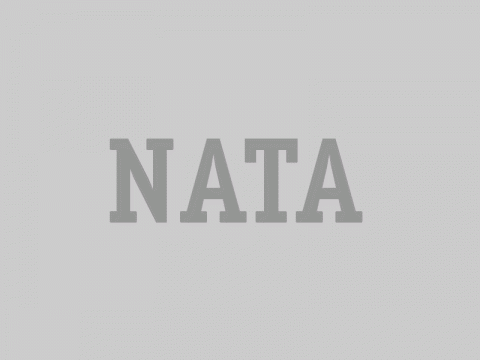 Having survived an aneurysm and stroke in July 2014, McKinney North High School athletic trainer Elicia Leal, MEd, ATC, LAT, has progressed leaps and bounds during her recovery. Throughout her journey, which  included emergency surgery and extensive rehabilitation, Leal has remained positive, finding strength and support in her friends and loved ones.
Her road to recovery is detailed in the
July NATA News
, but we asked a few more questions to help you get better acquainted of this month's cover star.  
Who has been a major influence in your life?
Well besides God, Paul Krawietz [EdD, ATC, LAT]. He's my rock really when you think about it. We met back [when] he was at Texas Tech and I was at Permian [High School] at the time. I'd say it was back in the '90s. 1990 or '91, we met each other and we just became fast friends. … I followed him when he was at Sul Ross [University]. When he left to go get his doctorate, I actually took his job at Sul Ross. So we've been really good friends. He was there from the get-go with me. After I had my accident, he put me into UT Southwest [Medical Center] and took me to Pate Rehabilitation. He was at all of my family meetings. … He's been phenomenal.  
What advice would you give an up-and-coming AT?
There are so many things. I think the big thing is you've got to love the job you do. That's what I tell all my kids. It doesn't matter if you're going to be an electronics person, a computer person or you're going to be an athletic trainer, you have to love the job you do because you'll never work a day in your life. You'll look at it as fun. It's a fun day to get to come up here and do my fun job working with kids or working with adults.  
Do you have any memorable experiences you'd like to share?
I've had lots of memorable experiences. There are so many – getting to work the 2004 Olympic Games. I actually got selected by the women's water polo team. I went through the whole [U.S. Olympic Committee] program where you have four levels you have to reach. And I actually went to the Pan American Games in '03 and got the women's water polo and men's and women's ski team. The women's water polo actually requested me back for the Olympic Games '04.
I always tell everybody, had I died that day on July 9, I had a great life. I had a great career. The fact that I came from a little migrant kid who probably shouldn't have even gone to college, but once I did go and learned something I liked and loved, I got better at it, I got better grades, I got better at being an athletic trainer. I just continued to strive to be better and to be great in everything I did.
Every day is memorable day, that's how I look at life now. … I always say, "Every day is a great day." At least for me it is. It may not be for everybody, but for me it is a great day. Every day I get to raise my head in the morning, put my feet on the ground and know "Hey, I'm alive," that's wonderful.  
What do you like to do in your free time?
I like photography and I like to read, and I also do a little poem writing. I also like to just hang out with my friends. I have lots of friends so that can be anywhere in the country. I love to travel. I think if I had to say what's my favorite thing to do, it would be traveling. I'm a big Rout 66 fan. I've actually traveled it from Chicago to California. It's just fantastic. I didn't do it all in one year. I did half and half. Just to travel is phenomenal I think.  
Favorites:
TV show:
"Big Bang Theory" and "Criminal Minds"
Movie:
"Breakfast Club" – It brought together people who didn't like each other. You have that dynamic of individuals and they all come together and they all stand on a united front.
Book:
"The Alchemist" by Paulo Coelho is a really good book and so is "The Last Lecture" by Jeffrey Zaslow and Randy Pausch
Color:
Green – obviously, you can tell that by my [Team Leal] shirts.
Day of the week:
Thursday used to be my favorite day because we didn't have anything in college that we had to work. It was our day off.
Posted by Beth Sitzler, NATA News Managing Editor (beths@nata.org)