October 12, 2018 by
Beth Sitzler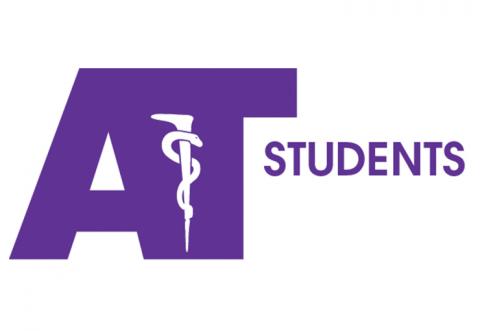 Welcome to the first-ever "For Students; By Students" blog post, a way for you to keep up with the world of athletic training. Here's what's going on:
News from NATA
The Sports Medicine Licensure Clarity Act was signed into law by President Trump Oct. 5. The Sports Medicine Licensure Clarity Act allows athletic trainers and other sports medicine professionals to treat athletes in a different state than their primary licensure as though they were in their primary state, making care much simpler when traveling. Read more about the Sports Medicine Licensure Clarity Act on the NATA website as well as the NATA Now blog.
In August, the NATA released its Official Statement on Public Injury Reports in Sports. This statement addresses concern of sports gambling now becoming legal and the implications this can have on medical professionals. Our job as athletic trainers must always be to protect our athletes and their health information, so how we handle these situations moving forward, keeping our primary focus in mind, is extremely important. The statement provides several suggestions such as limiting participation status to simply "Out" and "Doubtful" rather than continuing to elaborate. As students, we need to be aware that more people will be searching for this information and always remember our duty as well to protect student athletes. Be sure to read the full statement.  
News from the Student Leadership Committee
The NATA Student Leadership Committee is seeking applications for Districts Two, Three, Four, Six, Seven, Eight, Nine and Ten. If you want to represent your district and be an advocate for student athletic trainers across the country, be sure to submit your application by Nov. 26. The application is found in the Student section of the NATA website.
The SLC will host the webinar "When Boundaries Blur" by Mike Goldenberg, MS, LAT, ATC, at 12 p.m. (CTS) Nov. 5. During the webinar, Goldenberg will discuss some of the factors that might cause someone to cross that boundary, as well as some of the warning signs. He will also examine how some secondary schools handle a situation in which an AT comes forward and admits to having feelings for a student or the/she suspects a student is having feelings him/her. In both situations, the AT has not acted on their feelings. Suggestions on how to set up a proper boundary will also be discussed. Read the November NATA News or visit the SLC Facebook page to learn more about webinar.
Students: Feel free to post on Gather! This is a great way to get multiple perspectives for questions you may have. Keep an eye out for the SLC posting questions for students as well. We'd love your feedback!
If you haven't already, be sure to check out the other posts in the SLC blog series:
Research
The athletic training community is constantly creating new and exciting research. Check out these three neat articles from the Journal of Athletic Training:
"The Functional Movement Screen as a Predictor of Injury in National Collegiate Athletic Association Division II Athletes" by Bryan Dorrel, Terry Long, Scott Shaffer and Gregory D. Myer (2018) Journal of Athletic Training: January 2018, Vol. 53, No. 1, pp. 29-34.
"Balance- and Strength- Training Protocols to Improve Chronic Ankle Instability Deficits, Part II: Assessing Patient-Reported Outcome Measures" by Emily A. Hall, Andrea K. Chomistek, Jackie J. Kingma and Carrie L. Docherty (2018) Journal of Athletic Training: June 2018, Vol. 53, No. 6, pp. 578-583.
"Athletic Training Student Core Competency Implementation During Patient Encounters," by Julie M. Cavallario, Bonnie L. Van Lunen, Johanna M. Hoch, Matthew Hoch, Sarah A. Manspeaker and Shana L. Pribesh (2018) Journal of Athletic Training: March 2018, Vol. 53, No. 3, pp. 282-291.
Featured AT Club
For future For Students; By Students posts, we will be featuring an athletic training program club. Email the SLC or reach out to us on social media and tell us about your club to be featured in our a future blog post and on the SLC's social media.
Interact with Us!
We love hearing from everyone! Connect with us on Facebook, Twitter, Instagram, Gather or email us at  slcoutreachcom@gmail.com. We look forward to talking with you!
Quote of the Month
"You attract what you are, not what you want. If you want great, then be great!" - Anonymous