January 3, 2017 by
Beth Sitzler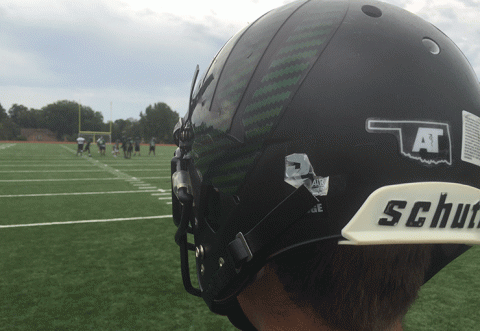 The January NATA News featured a story on the successful 2016 Safety in Football Campaign held by the Oklahoma Athletic Trainers' Association toward the beginning of the football season. The multifaceted campaign aimed to demonstrate leadership and advocacy in the state to improve safety in sport, recognize athletic trainers as valued health care providers, bring attention to schools that employ athletic trainers and provide parents, coaches, administrators and others with resources explaining the value of ATs as well as information on how to keep youth athletes safe.
"Football is one of the nation's most popular sports. Unfortunately, it also comes with an inherent risk for injury," OATA President Darren Lunow, MEd, LAT, ATC, said. "As a state association, we wanted to demonstrate that the role our state's athletic trainers play is crucial to improving safety in football."
In addition to directly reaching out to the public through social media and traditional news avenues, OATA recruited 26 schools to participate in the campaign. The schools received a public relations tool kit that included, among other items, 1-by-2-inch OATA helmet decal stickers for student athletes to wear during football games. The helmet decal stickers, a successful visual component of the campaign, helped bring more attention to the association.
Learn more about the 2016 Safety in Football Campaign and its outcomes by reading the OATA executive summary.