October 10, 2016 by
Beth Sitzler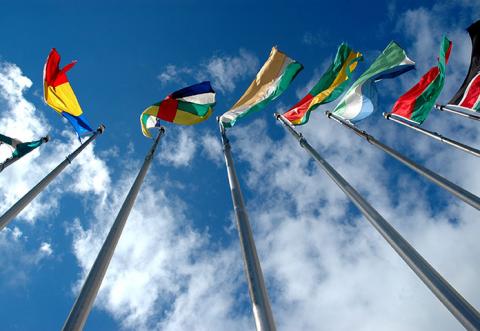 The NATA International Committee is proud to announce two important initiatives focused on furthering the recognition of athletic training and athletic trainers on a global scale.
The first is the creation of two unique awards purposefully developed to honor members of the NATA and valued partners from around the world for the work being done to expand the reach of athletic training and athletic therapy internationally. The first award is the International Service Award. The International Service Award recognizes a certified athletic trainer(s) who has displayed exceptional commitment in the education and development of athletic training in an international setting. Recipients will be selected based upon the evidence of work in one or more of the following criteria:
Significance of international outreach/engagement
Service and leadership internationally
Enriching the profession internationally

Impact on NATA membership
Impact on NATA partners and/or international organizations

International advocacy
Individuals can be nominated by a colleague or self-nominate. Completed applications must be submitted by Jan. 1, 2017, for consideration.
The second award is the International Partner Award. This award recognizes a professional organization or individual(s) who demonstrates a documented contribution to the advancement of athletic training, athletic therapy, sports medicine or injury care and prevention. This award is typically awarded to a professional international society or an individual who is currently working in an international setting. The recipient is selected using the same criteria listed for the International Service Award. Nomination letters and supporting documents from the nominator should be received prior to Jan. 1, 2017.
Both inaugural awards will be presented during the International Committee sponsored session at the 2017 NATA Annual Meeting & Clinical Symposium in Houston. The International Committee looks forward to the continued expansion of athletic training around the globe and honors those individuals instrumental in its growth.
The second exciting announcement from the International Committee is the establishment of an International Speaker Grant Program. This opportunity is currently open to only fellows of NATA as means to support accepted presentations around the world. The International Committee realizes the importance these presentations have in promoting our profession to others and the impact this can have on athletic training. An official announcement on when applications will be accepted will occur early next year.