February 2, 2021 by
Beth Sitzler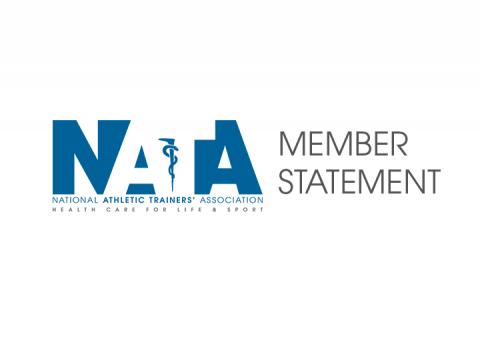 NATA 2021 Announcement from National Athletic Trainers' Assn on Vimeo.
UPDATE: The dates for the 2021 NATA Virtual Clinical Symposia & AT Expo have been set! The live event will take place June 22-24. After the live dates, on-demand content as well as the interactive AT Expo and live peer-to-peer engagement opportunities will remain available to attendees June 25-Sept. 30. Mark your calendar as you won't want to miss out on this opportunity to connect and engage with athletic trainers from around the world.
After extensive research, evaluation, consultation and consideration of the continued impact of the COVID-19 pandemic on all aspects related to the 72nd NATA Clinical Symposia & AT Expo, including the health and safety of our attendees, staff and vendors, NATA will transition the in-person convention, scheduled to take place this summer in Orlando, to a virtual event. While we recognize this is disappointing, rest assured we will resume our in-person convention when it is safe to do so.
For 2021, we are looking forward to the virtual experience that NATA will produce. More than 10,000 attendees took advantage of VNATA in 2020, and we're excited to build on that success and create another engaging opportunity for our members with VNATA 2021, offering the same robust content as they've come to expect from NATA.
More details about VNATA 2021, including date, CEU opportunities and pricing for registration, will be announced in the coming weeks. In addition, the most current information for VNATA 2021 can be found at convention.nata.org or by following our social media channels.
I look forward to seeing each of you at #VNATA2021!
Thrive on NATA,
Tory Lindley, MA, ATC, NATA President