March 3, 2022 by
Beth Sitzler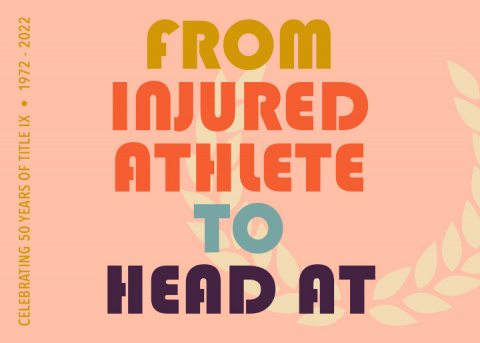 By Cari Wood, ATC, NATA Title IX Task Force Chair
In 2022, NATA is celebrating the 50th anniversary of Title IX, which went into effect June 23, 1972. Starting during Women's History Month in March and leading up to the 73rd NATA Clinical Symposia & AT Expo in June, the NATA Now blog will highlight various legends of the profession and outline the impact Title IX had on them, their careers and the overall athletic training profession.
Pat Archer, AT Ret., a retired athletic trainer in District Ten, has had the unique experiences of being a collegiate multi-sport athlete before Title IX went into effect June 23, 1972, and after it was signed into law. Ultimately, her experiences of inequality of health care available to her as a female athlete led her to becoming an athletic trainer. Below Archer shares a few of her memories spanning from her days as an athlete through her career as an athletic trainer.
Pre-Title IX
Archer competed in collegiate sports at Indiana University from 1969 through 1973, a time in which there were no girls' sports in high schools across Indiana. She was just thrilled to get to play basketball, even though the female athletes weren't excused from classes or able to take tests early/late like the male athletes. The women's teams had to fight for every minute on the courts, scheduling of games, competent coaching and even uniforms. Archer recalls the time her team arrived a couple of hours before its scheduled game, and the men's coach refused to leave the court, resulting in her team barely having enough time to warm up for the game.
Inception of Title IX
1972: Title IX was signed into law, and the very first "official" (where teams qualified through state and regional championships) women's national basketball championships was held at Illinois State University. Archer's team qualified and the women's physical education department gave them enough money to drive over in university cars and stay at a local hotel. The players still had to pay for their meals.
Fighting for Equality
1973: During her senior year, IU qualified again for the championships. This time, Archer and one of her teammates wrote letters to the athletic department, the IU Foundation and the board of trustees saying that they were representing IU just as much as the men were, and they deserved to have the same kind of financial support. Because of this letter, the university paid for flights, full hotel and a $10 per diem. Before they left for the tournament, the team was called into the office of the women's physical education department to see the dean. She chastised them for "going over her head" and "embarrassing the athletic department," but she smiled the whole time.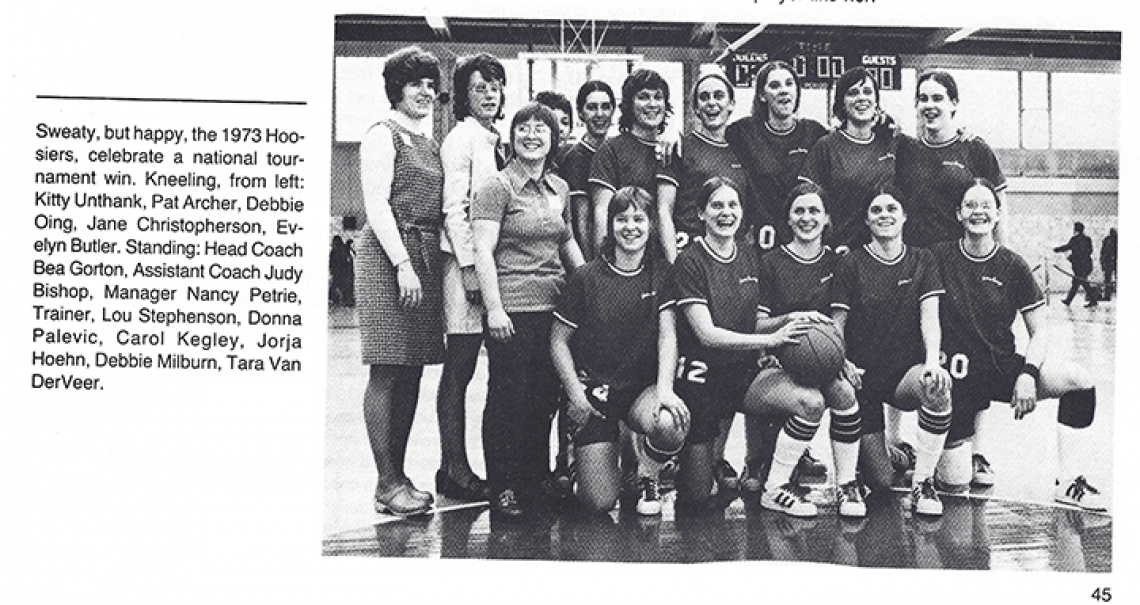 Title IX Gets Attention
1974: Archer traveled to the Association for Intercollegiate Athletics for Women championships to watch her teammates. Two years after its inception, Title IX was just starting to get noticed. Archer remembers at the tournament, the Title IX legislation was read over the loudspeaker before the finals and attendees were asked to stand up if they supported it. Naturally, everyone did.
Becoming an Athletic Trainer
The inequality Archer experienced as an athlete before Title IX led her into becoming an athletic trainer, saying she had a few significant injuries while she competed, and received no real medical attention.
Archer sprained her ankle multiple times because there was no rehabilitation information available. She was just told to "stay off it," regardless of her protests that she needed to play.
IU's head athletic trainer at the time was Spike Dixon, the author of what was one of the first athletic training texts, "The Dixonary of Athletic Training." Archer was lucky enough to be one of the three women allowed into his basic taping techniques class. Women weren't admitted into any other more advanced AT classes.
During her junior year, Archer injured her shoulder. Her coach convinced Dixon to treat it a couple of times. But since the athletic training facility was inside the men's locker room, Archer and other female athletes had to knock on the door and wait to be escorted in after the locker room emptied.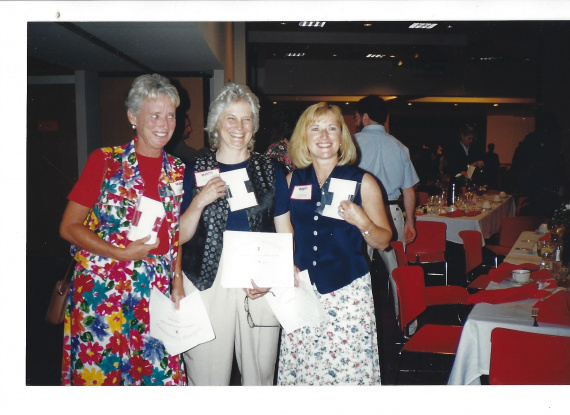 Female Athletes Need Female ATs!
1975-77: After experiences as an injured athlete, Archer decided that the female athletes needed to have female athletic trainers, so she left IU and completed her athletic training courses at Arizona State University.
In 1977, when Archer was hired as head women's athletic trainer at University of Montana, the inequity between men's and women's programs at UM was still evident. It wasn't until 1980 that a back door was added to the main athletic training facility so women could enter. Archer was fortunate to work alongside Nasby Rhinehart, who was her mentor and friend while she was at UM.
When she found out about unfair differences in salaries at UM, Archer, along with two of the female coaches, went to the university's Title IX compliance officer about filing a complaint. Unfortunately, in 1979, Title IX was still being debated, appealed and amended, so university legal aid said they would have a better chance if the women filed Title IV complaints – equal pay. They did, and were successful in getting substantial raises. Archer was able to use this information to help other female athletic trainers in her conference to also fight for equal pay.
"Felt good to strike another small blow for equality," she said
.