March 24, 2022 by
Beth Sitzler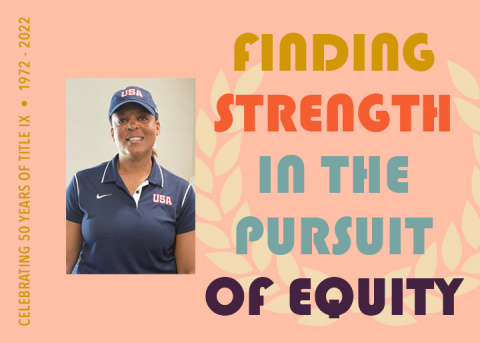 In 2022, NATA is celebrating the 50th anniversary of Title IX, which went into effect June 23, 1972. Starting during Women's History Month in March leading up to the 73rd NATA Clinical Symposia & AT Expo in June, the NATA Now blog will highlight various legends of the profession and outline the impact Title IX had on them, their careers and the overall athletic training profession.
Willda Jarrett, ATC, a certified athletic trainer in District Eight, has had the unique experiences of a female athletic trainer after Title IX was signed into law June 23, 1972. Jarrett shares her experience as the first Black certified athletic trainer at a California four-year college/university. Below, Jarrett shares a few of her memories spanning from her days as an athletic trainer in the post-Title IX era through her continued efforts to ensure equity.
Finishing Where She Started
I was fortunate to begin and continue my career in California. I worked at several local institutions over my career, and although I recently retired, I am proud to say I was able to return to where I started at California State University Dominguez Hills (CSUDH) as a part-time faculty member teaching in the kinesiology department.
My 35-year career started as co-head athletic trainer at CSUDH back in 1986 at the age of 23. The title had significance at the time because I was the first female certified athletic trainer in the schools history. The position came with some other firsts as well. Being African American, I was the first Black certified athletic trainer at a four-year institution in California. In 1989, I was appointed head athletic trainer and the first Black instructor in the CSUDH Kinesiology Department.
Although I have always worked in institutionalized settings, I had somewhat of an entrepreneurial spirit. It was apparent that there was a need and a void for athletic trainers in certain settings. Once identified, I began a company that offered athletic training coverage on a per diem basis. We were the first in California and possibly the nation. Our most significant client has been the National Football League Players Association. With an 80% female staff, we provided athletic training services to the all-male NFLPA's annual "Collegiate Bowl."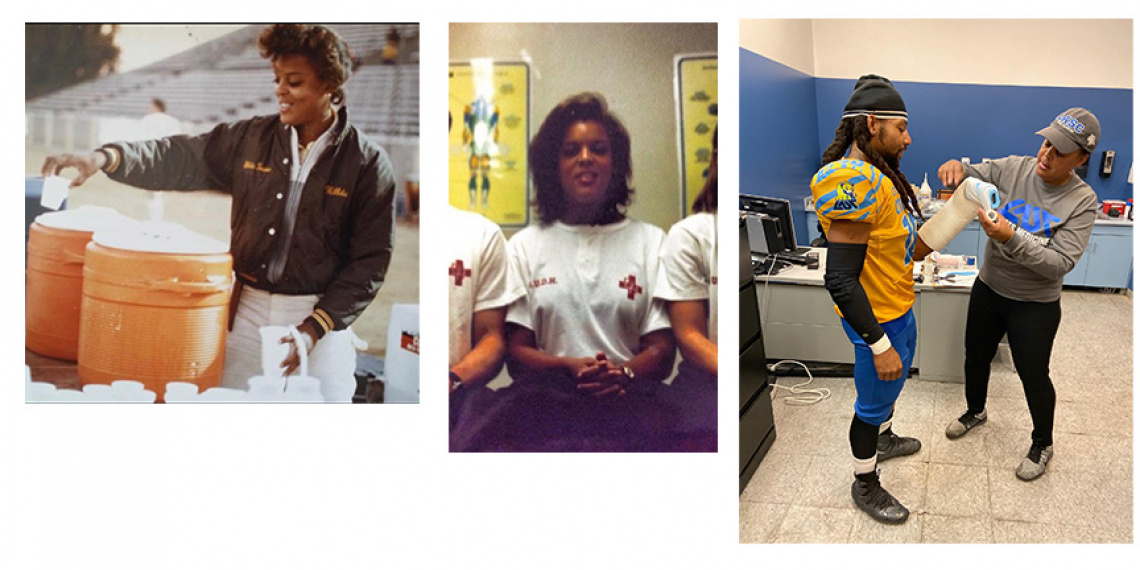 Title IX Set a Standard as the Fight for Equity Continued
I came along well after the inception of Title IX, but I am keenly aware of the benefits it provided in shielding many women from the inequalities, suffering and disparity of women in sports. As much as I appreciate what Title IX did for women, it still wasn't enough to completely shield me. My story is one of early retirement after filing a civil lawsuit in 2018 against my employer, holding them accountable for Title IX equity. The case was settled three years later in 2021 and today, I consider myself to be a survivor.
Although my gender discrimination suit was primarily with one situation, most of my career was fruitful and rewarding, and I believe that was due in part to the women who blazed the Title IX path. The stories of women not being allowed on the sidelines or in the dugouts of men's sports were still being told when I broke into athletic training. Title IX gave me, and women like me, the opportunity to not just be around the sport, but to be a part of the sport. I became part of the team, sitting in dugouts with players and coaches, just like my male counterparts.
Along with acceptance, one of the major contributions of Title IX was in supplies and facilities. As an athletic training student at the California State University Long Beach, I had a mentor who told stories about female athletic trainers not being able to enter the male facilities. The women's facility was a small, unrenovated kitchen operated by two female athletic training student with little experience, supplies or support. Thanks to Title IX, by the time I arrived on campus, there was a new women's facility, not in size or stature to the men's, but quite sufficient. We were able to enter and work in the men's facility as well.
Breaking Glass Ceilings – But We're Not Done Yet
Title IX helped break the proverbial glass ceiling, but it's been a long time coming for women in male-dominated professional sports. Considering we just celebrated the 75th anniversary of the NBA and the first female head athletic trainer in the history of the league was just hired in 2019 by the Los Angeles Lakers, I would say we are still behind in the gender diversity curve. I also believe the field will continue to advance in diversity with intelligent, hardworking and empowered women.
Title IX was integral in terms of equality of workspace, supplies etc., but it does fall short when it came to protecting women from the emotional price of harassment solely based on their gender. Yes, there are labor laws that are supposed to protect all workers from hostility in the workplace; but I can tell you from first-hand experience that the perpetrators of the crime don't always pay the consequences. It takes a strong woman to buck the system and the fall out that comes with it. I have chosen to look at it in a way that if not for Title IX, I wouldn't have had the opportunity to be in the position to begin with. In that respect, Title IX did pave the way for me and helped give me the strength to fight back knowing someone before me fought for me to have an opportunity.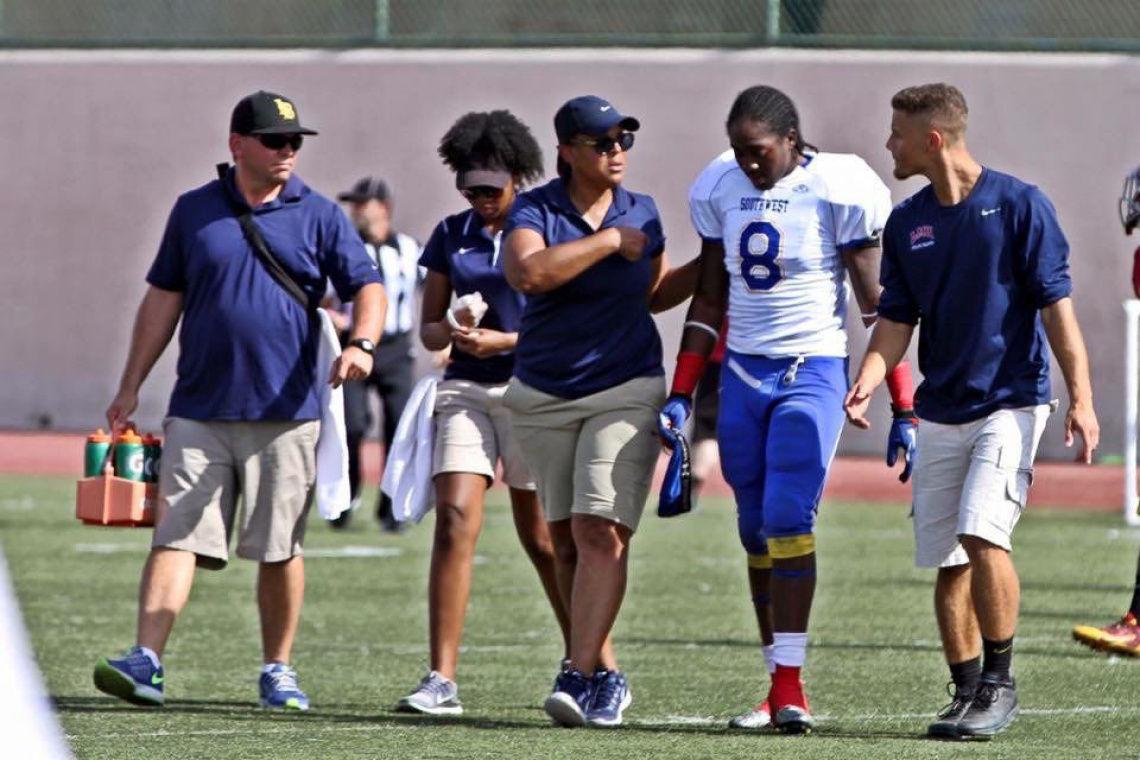 Empowering Female ATs
As a result of my experiences, I would advise the female athletic trainers coming up to know your rights, but not be disillusioned by laws that are supposed to protect you. Those laws are only as good as the people who are supposed to enforce them.
In retrospect, the NATA meeting in 1950 consisted of 100 white men. It is apparent that Title IX had a lot to do with gender-based equality, but I think it went beyond gender. Our annual NATA convention is a testament to welcoming all walks of life.
Read Willda Jarrett's full memoir, written by Willda and Gary Vitti, AT Ret., during the 73rd NATA Clinical Symposia & AT Expo June 28-July 1 in Philadelphia.