November 25, 2020 by
Beth Sitzler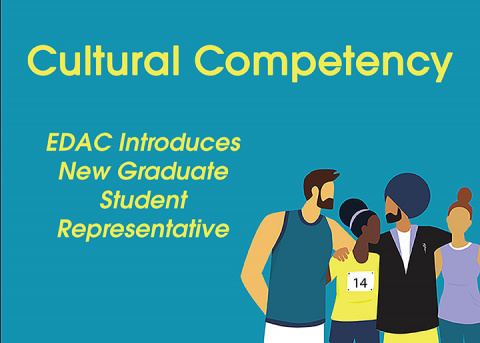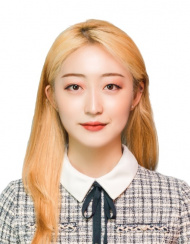 The NATA Ethnic Diversity Advisory Committee has selected a new graduate student representative: Chaerin Yeom. Originally from South Korea, Yeom is attending Weber State University in Utah. She shared with NATA what drew her to the athletic training and why she wanted to serve on EDAC.
1. Why athletic training? What attracted you to the profession?
When I was in college, there were many athletes who retired almost immediately after entering college. I asked them why, and they answered that they could not continue exercising because of injuries. Most of them were injured in high school and did not receive proper treatment. They were only in their 20s and had to give up their dreams because no one told them how to manage their injuries.
I think what an athletic trainer does is not only to treat the athlete's injuries, but also support their dreams. It is worth helping people achieve their dreams. Now it has become my dream as well.
2. Prior to applying to the NATA Ethnic Diversity Advisory Committee, have you served in a volunteer role before? If so, what was that role and what was that experience like?
I did volunteer work as an athletic trainer in the Korea National Sports Festival every year. It is an important competition for high school athletes to be scouted by the college they want. Therefore, competition is fierce and injuries are frequent. But, there are only two medical staff members and they can't respond immediately to an injury situation because they have to manage the whole competition. I was the only one who could treat the athletes' injuries immediately. On the day I didn't participate as a volunteer, they came back to school with injuries.
I also served as a liaison between the athletes and the coaches. I shared the injuries of the athletes with coaches and we tried to create an optimal environment so the athletes could complete their competition without further injuries. The athletes also can perform more actively through my support. It was my role to support them physically and mentally.
3. How did you hear about EDAC and why did you want to apply for the committee's graduate student representative position?
My professor, Valerie Herzog, EdD, LAT, ATC, introduced me to EDAC. She has great interest in equality, and I respect the values she conveys to students.
All sports teams are made up of athletes of various cultures. As sports become more globalized, various people come together to form one team. Therefore, we should understand and respect diversity identities and try to ensure that everyone can participate in sports without discrimination. As much as a sports team, the athletic training profession is made up of various people.
4. What do you plan to bring to the role?
I would like to support EDAC in achieving its goal to better serve the needs of patients and members of the profession by identifying and solving problems related to ethnically diverse population groups. I will try to solve the problems that society has by sharing experiences and communicating with athletes and athletic trainers.
5. What do you hope to accomplish and/or get out of your time with EDAC?
Recently, I took a lecture about microaggressions. Microaggression is a term used for brief and commonplace daily verbal or behavioral indignities, whether intentional or unintentional, that communicate hostile, derogatory or negative attitudes toward stigmatized or culturally marginalized groups. Before I took the lecture, I had a low understanding of microaggressions. I realized that the trivial questions I had been asked were those that could make me uncomfortable. And I thought many people like me have not been aware that it was wrong because we have not had much experience with this kind of education.
It is the power of education to change the way people thought that they believed to be right. I would like to spend my time with EDAC sharing the right perception with various people and changing their perception in the right direction.
6. What does diversity mean to you?
To me, diversity means every single person who have various thoughts. It's not just race, but also the identity and values they have. There is no wrong identity in the world. We have an obligation to respect and protect all identities.