October 31, 2018 by
Beth Sitzler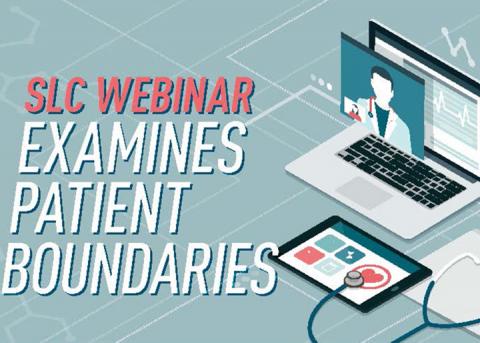 Athletic trainers and health care providers develop special relationships with their patients. However, concern comes when an athletic trainer crosses that professional boundary with their charges. Many individuals assume this behavior is specific to recent graduates when, in actuality, this issue is one that can happen to any athletic trainer at any age or in any setting. There can be serious consequences for this act, especially if the patient is under the age of consent. Penalties include, but are not limited to, an athletic trainer being arrested or losing his/her job or license.
The NATA Student Leadership Committee will examine the topic of boundaries during the webinar "When Boundaries Blur," presented by SLC Mentor Michael Goldenberg, MS, ATC, at noon (CTS) Nov. 5.
Since his time on the NATA Board of Directors, Goldenberg has followed athletic training news stories regarding boundary crossing issues from all around the country. For several years now, he has been asking himself questions about these situations: Is there somewhere in the timeline of events that an athletic trainer could have gotten help before they acted? Whom could they have reached out to? Are there any consequences if an athletic trainer comes forward and states they are having feelings for a student, but have not acted yet?
In his presentation, Goldenberg will discuss how secondary school administrators and clinical managers might handle a situation in which an athletic trainer comes forward and admits to having feelings for a student, and likewise, when an athletic trainer senses that a student has feelings for him/her. He will also investigate some of the factors that might cause someone to cross that boundary, as well as some of the warning signs associated with this situation. Goldenberg will, similarly, discuss legal and ethical issues surrounding boundary crossing in the secondary school setting, focusing on relationships with students under the age of consent.
Keeping a professional boundary doesn't automatically begin after you graduate, but starts in your first clinical rotation as an athletic training student. Habits you develop as a student become second nature after you graduate. Students and young athletic trainers must realize that they are the adult and health care professional in charge, even if they are only a few years older than their patients. This means young athletic trainers and students need to act and carry themselves accordingly. Goldenberg will present some tips on setting that professional boundary as well as guidelines on how to keep that boundary.