March 21, 2023 by
Beth Sitzler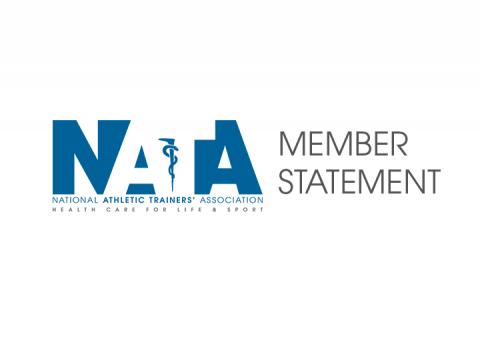 Athletic training is among the fastest growing professions in health care. The U.S. Bureau of Labor Statistics projects a 17%* job growth over the next 10 years, much faster than average growth projections. The domains of athletic training, along with continued clinical and professional development, have positioned the athletic trainer (AT) as one of the most versatile clinicians in health care, with a transferable skill set that is reflected in a growing demand and expanding settings.
Today, ATs are providing care in more than 40 different settings nationally and internationally – care that encompasses prevention, examination, diagnosis, treatment and rehabilitation for many acute and chronic injuries, illnesses and conditions.
The AT Employment Market Today
There has been a steady increase in the total number of certified athletic trainers, with a nominal dip in 2020. According to the Board of Certification for the Athletic Trainer (BOC), there are currently 56,906** certified ATs. Typically, at the end of a reporting period, there is a decrease in the number of certified ATs. Therefore, based on previous reporting period trends, and given the currently number of certified ATs, the BOC projects that by the end of 2023, which is a reporting year, the total number of certified ATs will increase to be the largest number of ATs to date.
ATs have more opportunities now than ever before to showcase their skills in a host of settings – from sports and performing arts to providing occupational care at Fortune 100 companies. While athletics remain the most populous setting, representing approximately 45% of certified ATs, industries such as occupational health and the armed forces continue to gain interest as ATs demonstrate their unmatched impact in areas of prevention, risk management and rehabilitation – impact that directly drives productivity and return on investment.
The AT Employment Market of Tomorrow
Our ability to support future job growth requires continued focus on elevating the practice of athletic training as a destination profession. Like many health care professions, over the years, athletic training realized declines in student enrollment across the country. However, even with the declines in student enrollment, prior to 2020, the number of newly certified ATs remained relatively stable.
According to the Commission on Accreditation of Athletic Training Education (CAATE), in 2021-22, there was a 9.2% increase in students admitted to athletic training programs over 2020-21. In addition, in 2021-22, there was approximately 18% more graduates transitioning into athletic training as a destination profession when compared to 2017-18.
NATA will continue to lead and support initiatives that advance recruitment – areas such as advocacy to attract the best and brightest, elevating the value of the ATC credential and scholarships to offset the cost of higher education for aspiring ATs.
What Employers Need To Know To Recruit ATs?
An assessment conducted by the National Athletic Trainers' Association affirms that while dedication to patient care remains paramount, ATs are seeking to align with organizations that value their skill set and contributions. Compensation, organizational culture, work-life balance and the ability to practice in accordance to their state practice act are ranked among the areas of most importance throughout all levels of career progression – from early to tenured professionals – in all settings.
Organizations that face constraints brought on by high patient loads and understaffed athletic training programs, which prohibit patients from receiving the care they deserve, along with cultures that have yet to fully embrace a person-centered philosophy, can expect challenges recruiting and retaining ATs.
Now more than ever, employers in diverse practice settings are increasingly aware of the unique and comprehensive skill set ATs provide – yielding impressive and measurable returns in work, life and sport. This reality continues to generate greater opportunities for ATs.
It's critical that employers are educated and informed about the AT's qualifications, value their role as a health care professional and provide a culture that supports patient-centered care.
Organizational cultures that align more closely with these priorities are better positioned to attract and retain ATs now and in the future.
When seeking to hire athletic trainers, employers are encouraged to consider the following:
Assess and update salary reviews that account for different athletic training employment opportunities within your local area, additional provisions offered including signing and retention bonuses, market rate and salary range as well as increased roles, responsibilities and job duties.
Assess overall benefits package, such as continuing education, professional membership dues and licensures.
Assess job description to ensure it reflects best practices in athletic training.
Assess culture and identify opportunities for improvement. Leadership and supervisors must establish and promote a culture that philosophically and financially supports independent medical decision-making and patient-centered health care.
Visit www.atyourownrisk.org/ways-employ to download the employer's checklist when seeking to hire an athletic trainer.