Professional Development Center
Our online learning center is the best place for all your professional development needs.  Use the free CE credits that come with your NATA membership to take courses in our Professional Development Center (PDC). We also offer a large selection of webinars, quizzes and courses in a wide variety of formats, styles and topics, in addition to exclusive member-only online opportunities like certificate programs designed to help you excel in other areas like leadership.
NATA COVID-19 Committee-Created Resources
During the pandemic, NATA's various committees have been hard at work for creating and providing resources that will help members better navigate COVID-19 as athletic trainers.  New resources are added to this site regularly, so be sure check back periodically for updates and information. 
NATA-Cast
The NATA-Cast is the official podcast of the National Athletic Trainers' Association, providing in-depth conversations about health care topics that interest you – the athletic trainer.  Learn more and tune in today.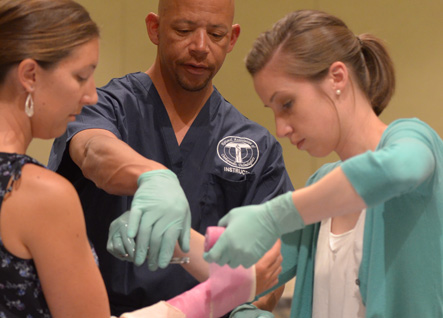 ---
 Thank You to the Organizations Below for Their support of NATA: