Are you taking advantage of everything your NATA membership has to offer?  A membership with NATA is the best way to connect with your fellow ATs, grow professionally and receive affordable educational tools to further your career.  Our members enjoy many benefits:
NATA Career Center
Up to 10 Free CEU credits
Discounted subscription to Sports Health
Member-only access to valuable documents like NATA Salary Survey
Free award-winning publications like our monthly NATA News
|   |   |
| --- | --- |
| Career Center | The NATA Career Center is the most comprehensive job listing service for athletic trainers worldwide. View salary stats, find or post a job now! |
| Continuing Education/Professional Development | Receive up to 10 FREE CEU credits when you sign up! Continue your education and develop your career with our wealth of opportunities. |
| Get Involved | NATA has special interest groups and numerous volunteers committees where you can plug in and become more involved. |
| Government Affairs/Advocacy | NATA lobbies for you on both the federal and state levels. |
| Networking | Network at a national, district and state level (your professional development package automatically makes you a member at all 3 levels) with the NATA Membership Directory (you must be logged in), our up-to-date on-line resource for finding your colleagues across the country and around the world. |
| Preferred Providers | Preferred Providers give you the opportunity to purchase quality products and/or services while supporting your association at the same time.   |
| Publications | NATA has a variety of publications to keep you informed on the current trends and topics in athletic training. Be sure to check out our Award winning magazine, NATA Now Blog, Jouranl of Athletic Training, latest educational research, and Range of Motion! |
| Social Media Communities | Access all our social media channels which include Facebook, LinkedIn, Twitter and more! |
---
Are you a new, renewing or student member?
---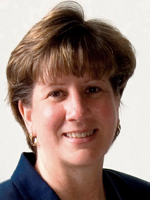 Sandra J. Shultz, PhD, ATC, CSCS
 Professor and Chair, Department of Kinesiology
University of North Carolina at Greensboro
"Being a member of NATA keeps me connected with my profession and gives me an ear and a voice. An ear, because the NATA educational offerings keeps us up to date on the most current science and education that affects our practice, as well as to inform us of the challenges we are facing and how we can stay proactive as a larger body. A voice, because there are so many opportunities to get engaged and network with other professionals through annual meetings, committee work, and other volunteerism. That has been the richest part of my experience with NATA. It is great to be a part of such an active organization that remains fully committed to our growth, both as individuals and as a profession."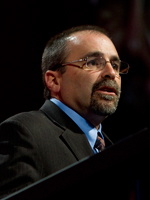 Michael Goldenberg, MS, ATC
Athletic Trainer
The Lawrenceville School
Lawrenceville, New Jersey
"I am proud to be a member of the only national organization that looks out for our professional interests. Without the support of NATA, our profession, at all levels and settings, would not be what it is today. If I have a professional need, ranging from looking for a job to position statements to the latest research, the first place I look is the NATA Members-Only section. NATA and all its resources have helped enhance the health care I provide to my athletes".