It's NATA membership renewal season!  Are you taking advantage of everything your NATA membership has to offer?
Member RenEwal Details
All members of NATA who renew their 2018 membership receive free 10 free CEU credits ($150 value) to use in the Professional Development Center between February 16, 2018 and December 31, 2018. 
NEW MEMBER Details
All members of NATA who join for the 2018 membership dues year receive free CEU credits to use in the Professional Development Center between February 16, 2018 and December 31, 2018.  The number of free CEUs credits received is based off your membership join date (date dues are received) 
| | |
| --- | --- |
| Join Date (Dues Received) | CEU Credits |
| January 1, 2018 - April 30, 2018 | Eligible for 10 free CEU Credits ($150 value) |
| May 1, 2018 - August 31, 2018 | Eligible for 6 free CEU Credits ($90 value) |
| After September 1, 2018 | Elibigle for 3 free CEU Credits ($45 value) |
Dues
View the dues structure for new/renewing/student members
Why Join/Renew?
A membership with NATA is the best way to connect with your fellow ATs, grow professionally and receive affordable educational tools to further your career.  Our members enjoy many benefits:
2019 RENEWAL Opportunities
If you are planning on attending the 2019 NATA Clinical Symposia & AT Expo, you can prepay your registration fee with your dues and/or pay in installments.  
All members who renew between October 5, 2018 and October 14, 2018 can take advantage of the 5 installment payment option.  More renewal options with other installment plans are available as well and will be announced when 2019 renewal opens in October 2018. 
---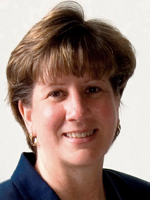 Sandra J. Shultz, PhD, ATC, CSCS
 Professor and Chair, Department of Kinesiology
University of North Carolina at Greensboro
"Being a member of NATA keeps me connected with my profession and gives me an ear and a voice. An ear, because the NATA educational offerings keeps us up to date on the most current science and education that affects our practice, as well as to inform us of the challenges we are facing and how we can stay proactive as a larger body. A voice, because there are so many opportunities to get engaged and network with other professionals through annual meetings, committee work, and other volunteerism. That has been the richest part of my experience with NATA. It is great to be a part of such an active organization that remains fully committed to our growth, both as individuals and as a profession."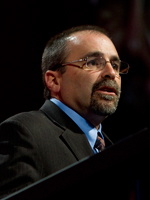 Michael Goldenberg, MS, ATC
Athletic Trainer
The Lawrenceville School
Lawrenceville, New Jersey
"I am proud to be a member of the only national organization that looks out for our professional interests. Without the support of NATA, our profession, at all levels and settings, would not be what it is today. If I have a professional need, ranging from looking for a job to position statements to the latest research, the first place I look is the NATA Members-Only section. NATA and all its resources have helped enhance the health care I provide to my athletes".